Theophilus Femi Alawonde
Students Entrepreneurship and Innovation Hub — a student-run organisation in the University of Ibadan — made open applications for the UI Campus Edition of the Hult Prize 2021. The call for applications, which was officially made on Monday, 4 October, 2020, was shared across all social media platforms, and it invites students of the University of Ibadan who have innovative ideas that match the Hult 2021 theme of "Food for Good: Transforming Food into a Vehicle for Change".
According to the Hult Prize 2021 one-pager, "the Prize is asking teams around the world to build viable food
enterprises that will impact the lives of 10M people in the next decade while
strengthening communities, increasing incomes, feeding the hungry and
creating jobs."
The challenge encourages teamwork, therefore, all applications must be submitted by a team of three to four people, to be considered valid. Applications for the 2021 UI Campus Edition will run between Monday, 4 October, 2020 and Friday, 30 October, 2020. According to the Hult Prize UI Campus Director, Faithwin Gbadamosi, there will be a boot camp for all competing teams a week after the close of registrations, after which the competition will start in November 2020. Also, the 2021 edition of the UI Challenge will be completely virtual, due to the coronavirus pandemic.
The organising team of the Hult Prize UI 2021 organised two information sessions to help intending competing teams have a grasp of what the challenge is all about.
The first sessions which was facilitated by Ranan Jouda and Doye Abioro, was centred on the opportunities that come along with participation in Hult Prize, and how to test and validate one's ideas before pitching.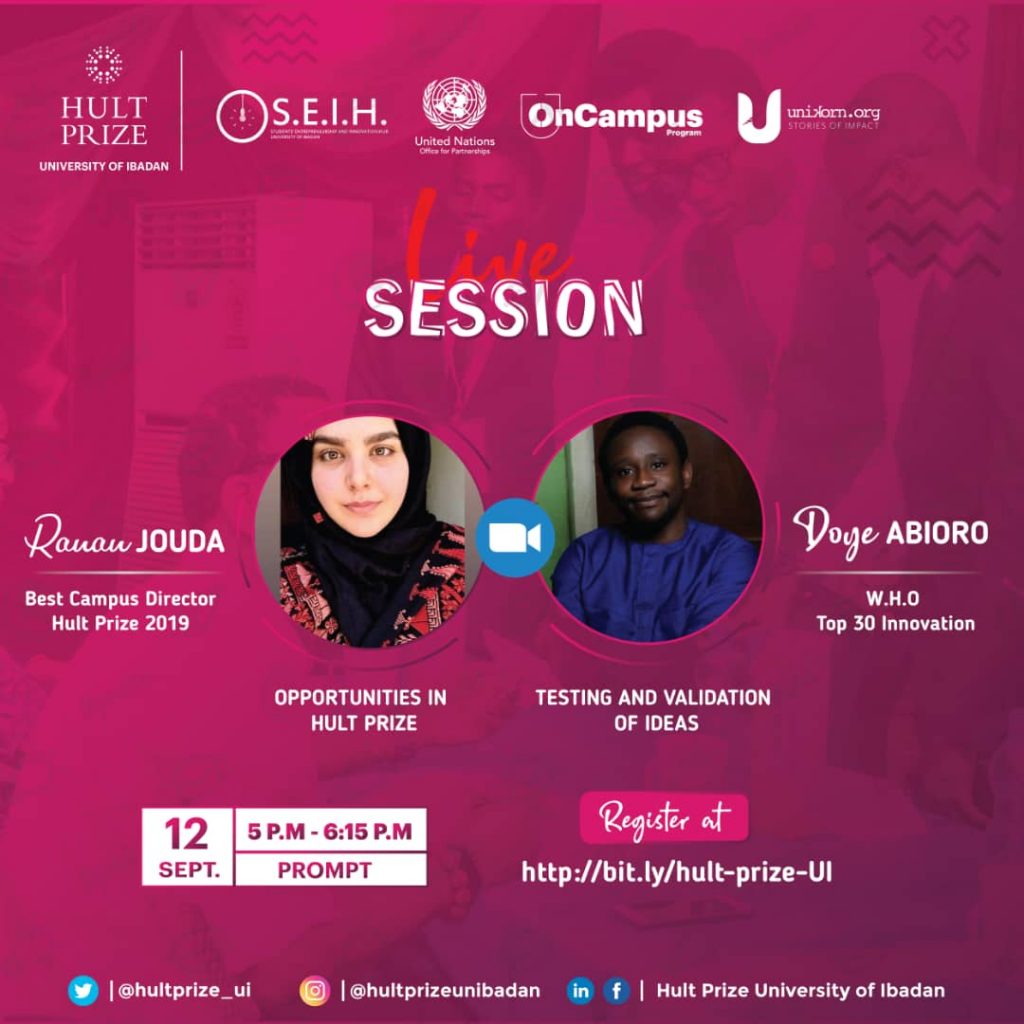 The second information session, facilitated by Damilola Mogaji and Kelechi Victor, centred on the 2021 Challenge: the theme, theme selection and proposed goals.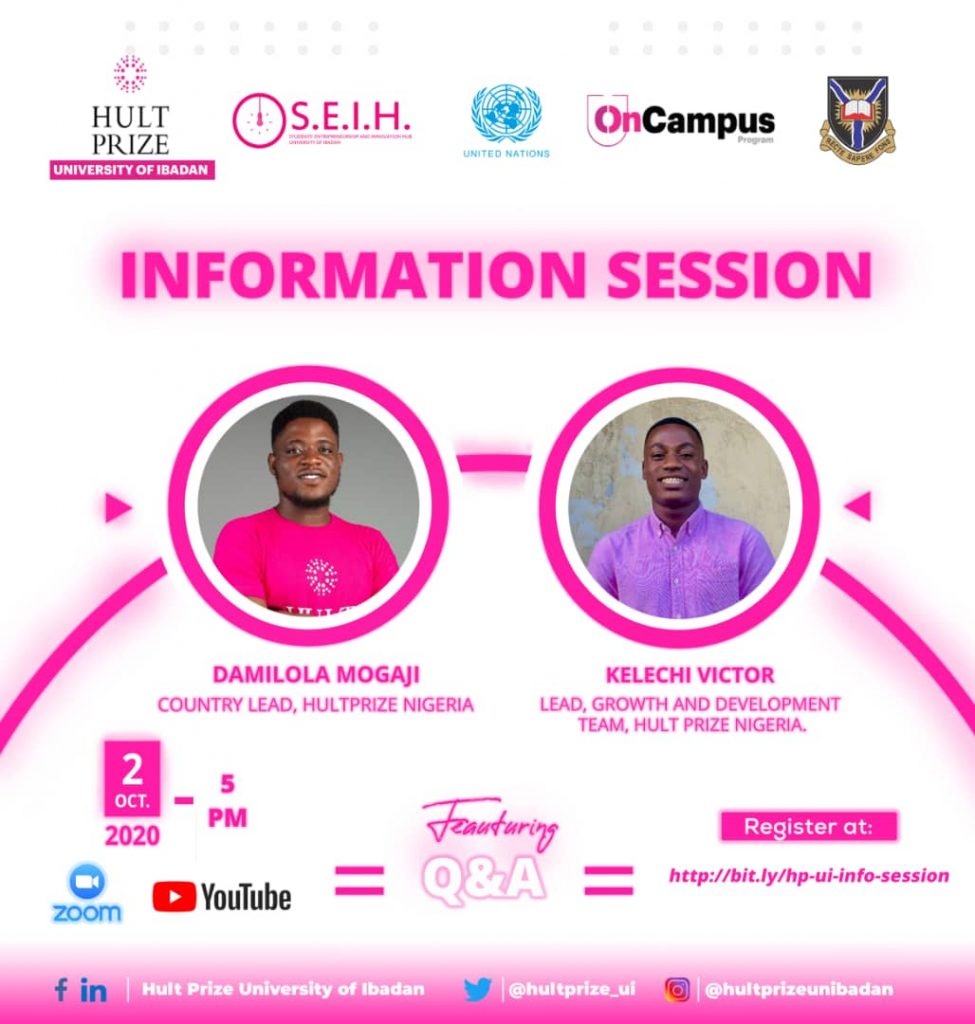 To apply for the 2021 Challenge, visit http://hultprizeat.com/unibad