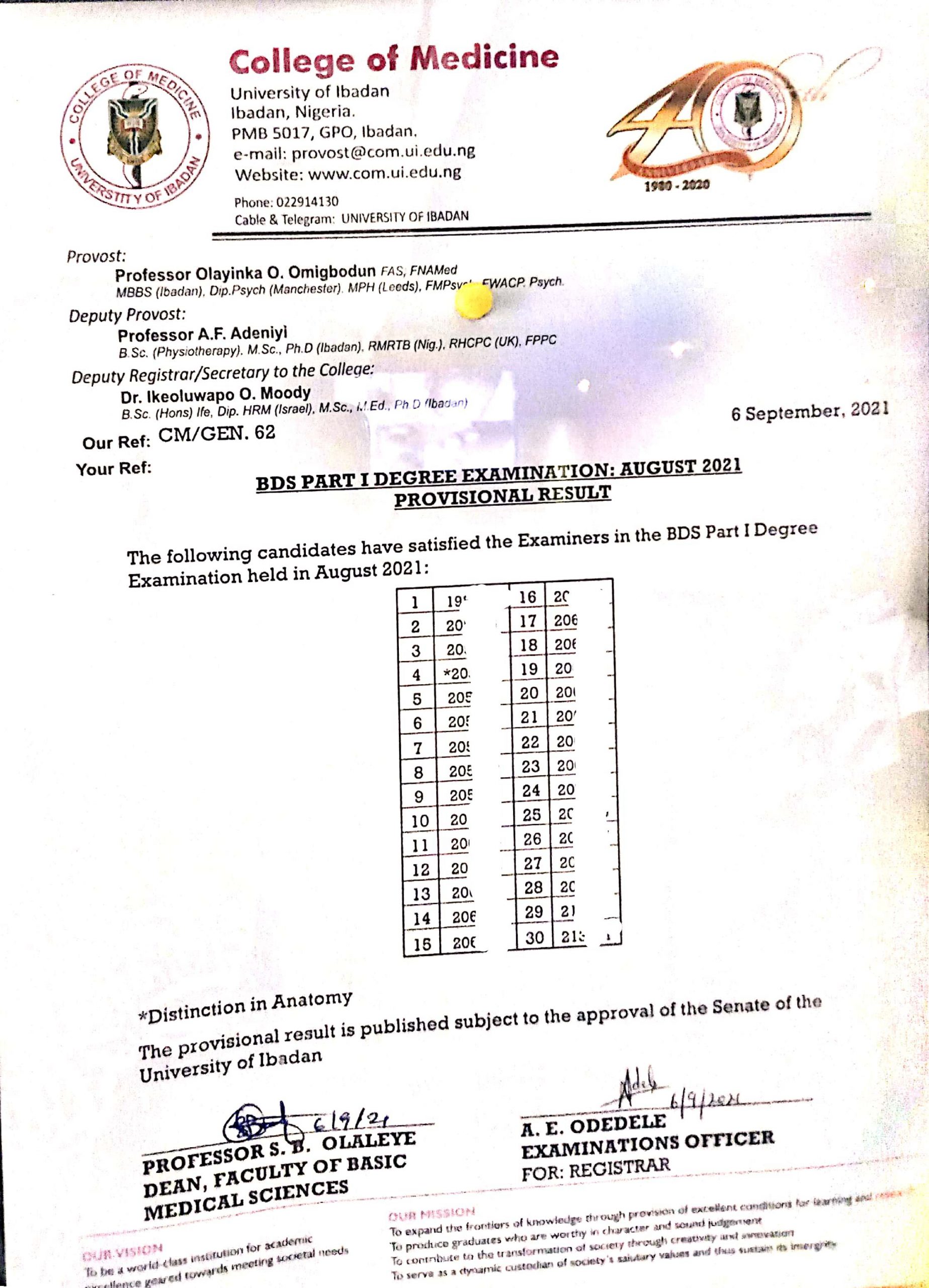 By: James Chibor
On Monday 6 September, 2021 the College of Medicine, University of Ibadan, released the results of the MBBS and BDS Part I degree examination, nearly a month after the completion of the examinations.
The Part I examination, commonly known as "MB", is a barrage of examinations taken by 300-level MBBS and BDS students as a culmination of their preclinical training. This exam which comprises Viva voce (oral examinations), written essays and the all-important steeplechase practical sessions, serves as the determinant to know if the medical students will move to the University College Hospital for the clinical arm of their training.
As a result of the Covid-19 pandemic amongst other issues, the Part I examination for the 2020/2021 session began on 2 August, 2021, and ended on the 11th of the same month. In other medical schools in the country, the results of this exam are released within 2 – 3 days after they exam has been sat.