On the 17th of December, the Senate of The Literary and Debating Society, University of Ibadan, elected a new set of individuals saddled with the responsibility of piloting the affairs of the association for the next academic session. 
In this interview with INDYPRESS, the newly elected President, Williams Neyen, who served as the Public Relations Officer during the last administration, speaks on what her administration intends to achieve.
Indy Press: Good evening, Miss Williams.
Neyen Williams: Good evening, sir.
Indy Press: What can you tell us about yourself?
Neyen Williams: I'm a 400 level student of the Faculty of Law, University of Ibadan, with a keen interest in Media and Communications. When I'm not reading my law books, I'm either reading fiction or lost in YouTube.
Indy Press: Alright. On a scale of 1 – 10, how high would you rate the last administration?
Neyen Williams: 8.6/10
Indy Press: Why 8.6?
Neyen Williams: It is unarguable that the last administration took the Society to higher grounds this year, especially in terms of the Jaw War tournament. There was a press conference and a bootcamp. The tournament went national this year and the prizes were very encouraging. Also, the the quality of speeches was topnotch. However, there were a few glitches and we didn't get to do some other amazing things we planned.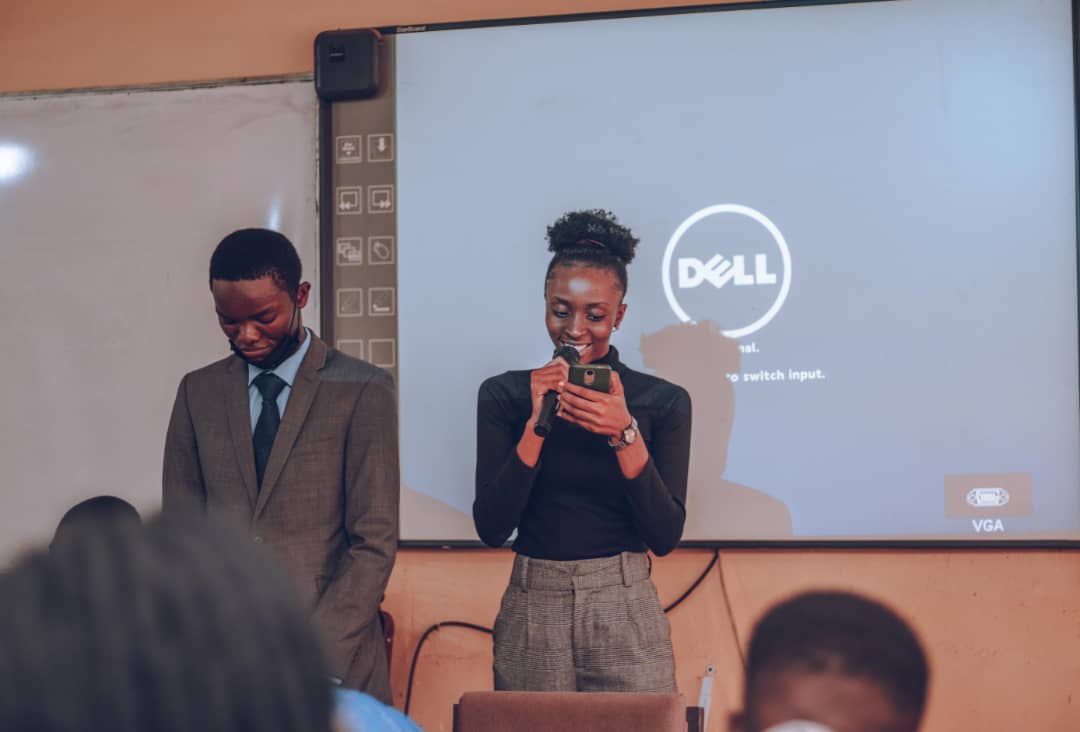 Indy Press: What are these glitches you mentioned?
Neyen Williams: Well, the major one was the computational error at the start of the competition. We also were not able to cater for the volunteers as desired. Lastly, the COVID-19 pandemic disrupted the plans for the literary festival.
Indy Press: Let's use our scale again; how demanding was it to work in the last administration?
Neyen Williams: 9.99/10
Indy Press: That sounds pretty intense.
Neyen Williams: Yes, very intense.
Indy Press: Hmm. We observed the extension in the deadline for the sale of forms and that may indicate reluctance to assume roles. Seeing as you understand the demanding nature of this job, what or who drove you to take it?
Neyen Williams: First of all, it has always been my desire to serve. Being the President of TLDS is a great opportunity to do so. Having been a part of the last administration, I was able to exude certain leadership qualities that I think can help me steer the wheel of the society successfully.
Indy Press: Can you tell us these qualities?
Neyen Williams: Okay. They are self-awareness, honesty, perseverance, problem solving, empathy, amongst others.
Neyen Williams: Great team spirit too.
Indy Press: Splendid. Having only served as the PRO under the last administration, we understand that your role may not have required you to execute certain tasks. So, what credentials qualify you to hold this role?
Neyen Williams: I'm sorry, I do not understand this question.
Indy Press: What other leadership experiences do you have that qualify you for the position?
Indy Press: Okay. First of all, while I served as the P.R.O, I performed beyond that role. For example, I was a head and member of some planning committees in the society. Apart from TLDS, I was also a member of the Queen Idia Hall Electoral Committee and the Personality Lecture Committee this year. In addition, I'm a volunteer at the Fashioned and Made for Excellence (FAME) Foundation.
Indy Press: Thank you, Miss Williams. People seem to believe that your predecessor was not democratic. How do you intend to correct that in your tenure?
Neyen Williams: I do not completely agree with that. Notwithstanding, I intend to ensure that I run an all- inclusive administration.
Indy Press: You gave the last administration an 8.6, how do you plan to prevent the issues that got it this score?
Neyen Williams: We'd ensure that we secure more sponsors. Also, we'd step up our game in effective planning even though the last administration did an amazing job.
Indy Press: Very well. Before the last Jaw War, Otito announced a plan to secure six million naira in sponsorship; that was a surprise to everyone. Do you have any surprises for the University too?
Neyen Williams: I do not have any surprises. At least, not for now.
Indy Press: Thank you staying with us so far. But one more question, you mentioned in an interview that you intend to sustain the legacies of your predecessors. Can you tell us what legacies you were referring to?
Neyen Williams: Yes. I will sustain the structure of and uphold the values of the society. The Jaw War Tournament, including the Nationals, and The Ibadan Literary Festivals are legacies.
Indy Press: Thank you for answering our questions, Miss Williams. We appreciate your time and wish you a successful administration.
Neyen Williams: Thank you too! I had a nice time. God bless you.