By Aduwo Ayodele
Students from several institutions demonstrated at the University of Ibadan on Wednesday, 27th April 2022 calling upon the Nigerian Government to fulfill its promises to the striking Academic and Non-academic staff of Nigeria Universities.
The students who carried placards chanted solidarity songs, marching from the Kunle Adepeju Students Union Building to the University's main entrance.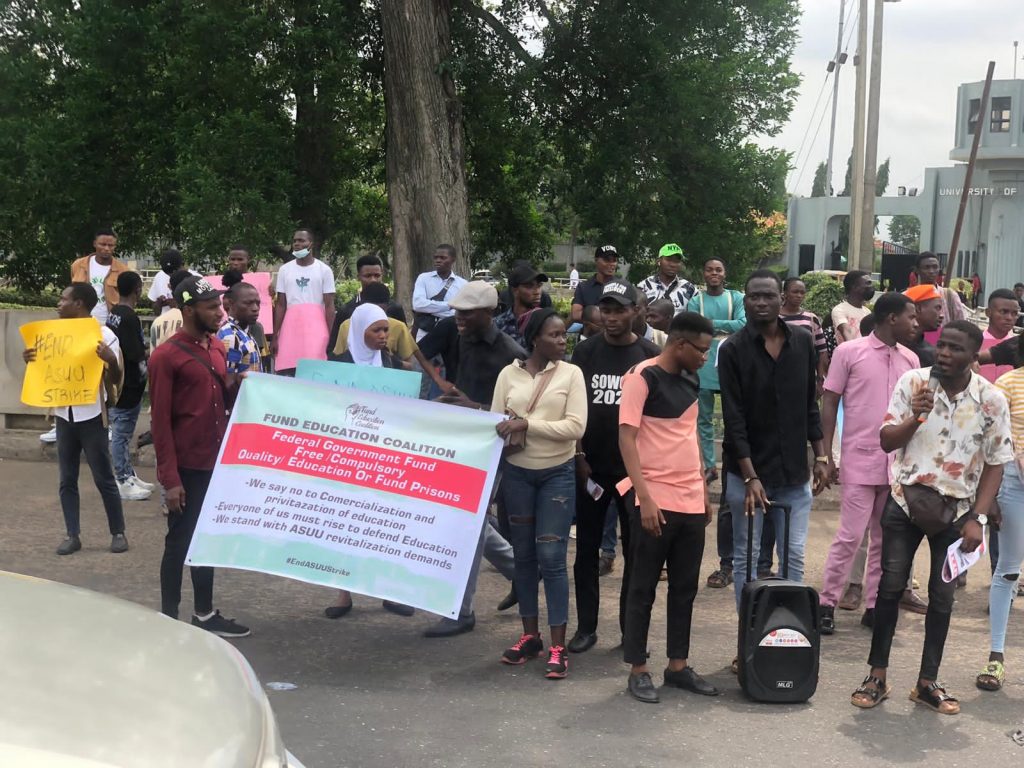 Placarding the University street with leaflets, which were distributed to passerbys, students lamented the disregardful attitude of the Federal Government, which has continued to address the stale state of public universities, following the commencement of staff unions strike in the country.
The demonstrators also have cautioned attempts and opinions being discussed across e-platforms which have suggested commercializing public education.
Students reacted under anonymity of name that the walk out was made necessary to defend Education and demand revitalization of public universities.