By: _THE BobbyJay
"corner taken quickly, ORIIIGIIIIIIIIIIIII", these were the words ensuing from the match commentator as the Belgian forward converted Trent Alexander-Arnold's quick delivery.
Fast forward to the present, a time when the roles of full-backs have been redefined from the traditional sit-back, defend the ball and thump it away to the modern attacking football galore, creative plays, excellent deliveries and tactical intelligence demanded of personnel in said area, with eyebrows raised on who is the master of the craft.
This article takes a look at the best of such players across the world of football, bringing their style of play under the microscope and as such the featured players are ranked in order of world-class, elite and good.
WORLD-CLASS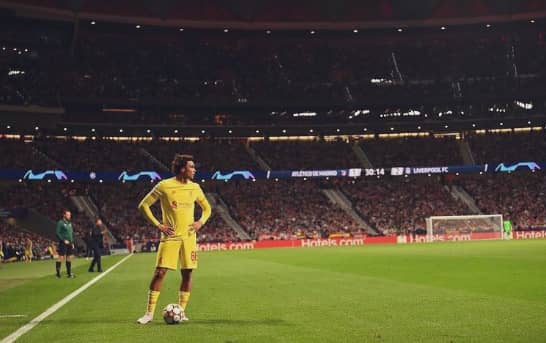 1. TRENT ALEXANDER-ARNOLD
Four years on since starting against Cristiano Ronaldo as a teenager in the UCL final at Kyiv, TAA has evolved into arguably the most deadly fullback on the planet. From the brace of assists against Barca in the 2019 comeback to the tons of free kick goals, he has racked up over time. He's crucially the most creative player of Jurgen Klopp's high flying full backs. Trent most times joins the midfield three and picks out impossible passes and crossfield balls like a traditional deep-line playmaker and when he does get up to the far right, he delivers pin-point crosses to the head of his teammates with impeccable grandeur. The attacking phase of his game is phenomenal, the defensive part, not so as people continue to raise questions about his concentration levels when fazed with his basic duties. Claims supported by his poor reaction and judgement against Marcus Rashford in 2018 as well as Vinicius Jr in their encounter against Los Blancos in 2021. TAA might not just be as poor as he's painted out to be as his tackle success rate, interceptions, recoveries and duels won have improved considerably well this season and showing to be a vital cog in Liverpool's offside traps with endearing pace. At 24 years, the scouser holds the record for most assists in a PL season; a record he broke himself and reset.
Attack 10/10. Defence 6.5/10.
2. JOAO CANCELO
High flying Portuguese fullback Cancelo has been one of the regulars in Josep Guardiola's Cityzens squad(and that's surely a feat considering the master tactician heavily rotates his squad). Deemed not good enough by Manchester United as they in his stead opted for Aaron Wan Bissaka in the summer of 2019, Joao has become the best fullback in Manchester, painfully enough for the red devils on the blue side of the great city with their noisy neighbours. JC's playstyle is truly remarkable as it's nothing like his colleagues; he mostly cuts infield from his regular position and joins City's final third as a free role player. Quick with his feet, intelligent and shoots decently(ranks top 3 for most attempts from open play in their squad thus far). As City rarely never lose the ball, people don't seem to notice how poor he is of a defender. Blessed with pace, but when faced by wingers who get the ball a lot, a weakness Gabriel Martinelli has exploited in 2 different games VS the Gunners as well as Luis Diaz and Mo Salah in fixtures against Liverpool.
Attack 9/10. Defence 6.5/10.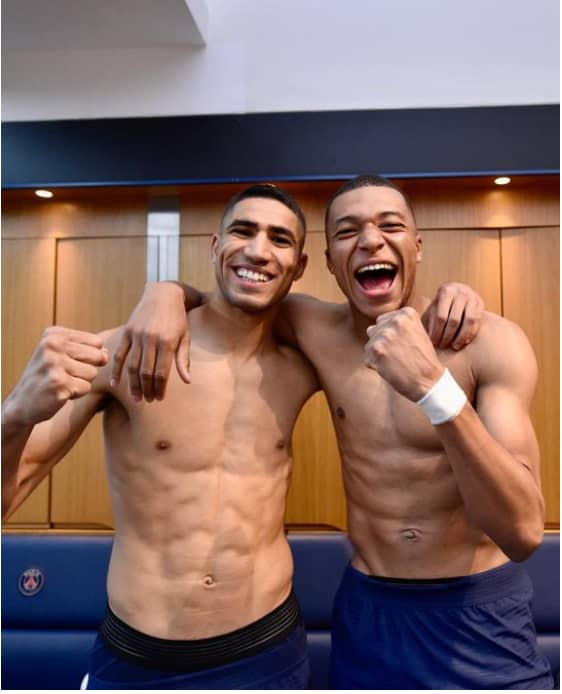 3. ACHRAF HAKIMI
Having played for four different teams in Europe's top 5 leagues in the last four years, the Moroccan International needs no re-introduction following stints with Real Madrid, Borussia Dortmund, Inter Milan and now French heavyweight Paris Saint-Germain. Achraf is exciting to watch as he attacks like an average winger dribbles, shoots, assists and pacy. Defensively, not as astute as it is common knowledge that he excels mostly when his side plays a back three as seen at Inter Milan, with PSG in games Mauricio Pochettino has tactically tucked in as a third CB as well as in BVB where he scored four goals in the UCL playing as a right-winger. Real Madrid never betray their usual back four and who knows, it might just be part of the reasons they refused to ditch the already declining Dani Carvajal. Morocco's biggest attacking threat at the AFCON alongside Sofiane Boufal(very sumptuous finish in the knockout).
Attack 9/10. Defence 6/10
ELITE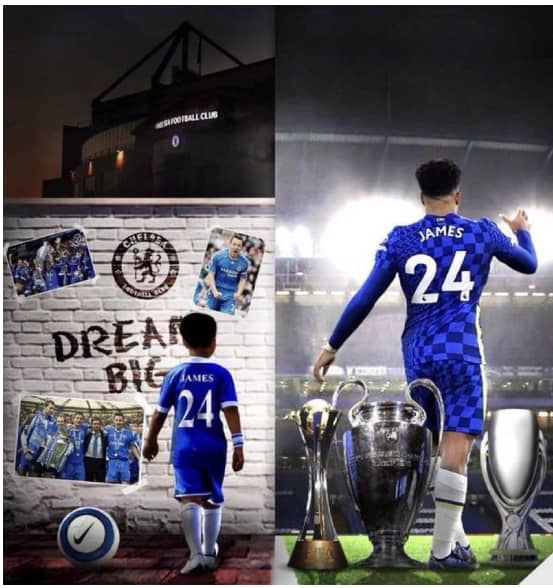 4. REECE JAMES
Probably the favourite player of the Blues fanbase, Reece is no push-over, he blends the traditional defensive full back duties with the modern day attacking rush. A stroke of genius by Thomas Tuchel saw Reece play as the third CB in the 2021 UCL final; a game he totally kept Raheem Sterling quiet and at bay for the entire ninety and mostly recently seems to be the only fullback to have kept Brazilian trickster Vinicius at bay. Going forward, James is a delight to watch, with his trademark being bringing the ball down with his chest before whipping in crosses accompanied with power plus his excellent shooting that put him atop Chelsea's top scorer of the 21/22 season before his unfortunate injury.
Attack 8/10. Defence 8/10.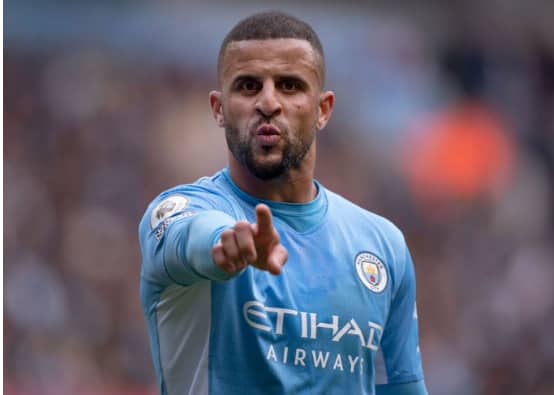 5. KYLE WALKER
The second of the City contingent on this list(tells you just how much quality is in that side), the fifty million marquee signing from Tottenham hotspur. Kyle Walker has proven to be more than reliable for both Pep Guardiola and the English national team in the past years with his versality giving Gareth Southgate the tactical onus to accommodate both he and Kieran Trippier in the same lineup(certainly, there's hope for Reece at RCB and Trent at RWB in the English NT). School of thoughts assumed he would go on to be more than the ultra-attacking RB at Spurs to scarier at City but on the contrary his role has been pretty much re-evaluated as when he plays, he mostly joins the midfield alongside Rodri to prevent the opposition from breaking away on the counter when they lose the ball or forming a flat three with the CBs to stretch out the opposition when trying to beat the opposition's high press. Friendly reminder that he was briefly the goalkeeper for Manchester City in a UCL encounter.
Attack 7/10. Defence 8.5/10
GOOD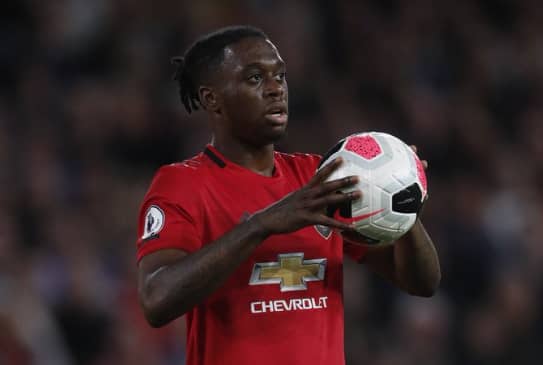 6. AARON WAN BISSAKA
The lad United scouts picked over Joao Cancelo; they probably saw something we didn't. Contrary to views that feel spiderman should not be in this conversation, he actually deserves to be. AWB is the Don Corleone of sliding tackles, the Monalisa of stealing the ball of pacy, tricky and players boasting flair. He's schooled Kylian Mbappe, Eden Hazard, Sadio Mane, Allan Saint Maximin and the lot(till date only Bobby Firmino has been able to send him to the land of no return). It's quite amusing that a player who started his career as a winger as little to no attacking orientation when United are in possession. AWB is so perfect at defending that if this were the 90's, he would have a couple of Balon D'ors from the FB position but painful reality is we are in 2022 and it's been 3 years since his arrival at Manchester, he really needs to turn up.
Attack 3/10 Defence 10/10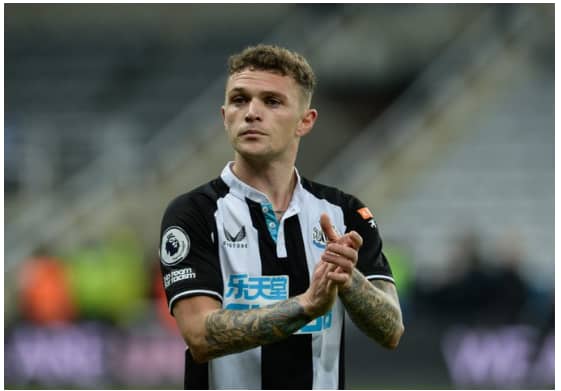 7. KIERAN TRIPPIER
His move to the Rojiblancos seemed inappropriate considering he was a very creative player headed to the no-nonsense and defensive football of Cholo Diego Simeone, seemed likely he wouldn't cope but Atleti coaches remarked how good his fitness levels were in just his first training session. He slotted in seamlessly and pushed Marcos Llorente further up the field as Atleti won the league title and the Spaniard going on to become one of the best players in the campaign. That beautiful free-kick VS Croatia in the 2018 world cup semis really refreshes memories. Now back at Tyneside to kickstart Newcastle's redemption under new owners; reminded viewers of his quality as he sent in two astounding free-kicks in consecutive games before picking a metatarsal injury that ruled him out of the remainder of the league season. The man that has kept the likes of Walker, James, TAA and AWB away from the right wing-back spot in the English NT.
Attack 8.5/10. Defence 8/10
HONORARY MENTION
-DANI ALVES
With seventeen assists in a single season, he holds the record for most assists in a single season by a fullback. From forming a deadly partnership with Lionel Messi off the right hand side to his final season with Paris Saint-Germain, Alves dominated Europe for the better part of a decade. His constant war with Portuguese great Cristiano Ronaldo in EL CLASICO's always gave us a real comic show to when he picked up and ate a Banana thrown at him on the field of play while stepping to take a corner, it would be a disrespect to include Dani Alves on the same list with these latest fullbacks. A man who has accumulated more trophies than Chelsea FC, now back in Europe and playing for Barcelona at 38 years with a salary of one euro per week, Alves is arguably the best right-back to ever grace the world of football.