For this week's Bold & Beautiful, Indy Press correspondent, Eriomala John, interviewed  Owadayo Olabisi, a 200-level student of Law and a vibrant Public Speaker. In this interview, she spoke about her lifestyle, finding the balance between academics and spirituality, abortion rights, relationships, and a host of other things. Enjoy! 
Hello, can we get to know you? 
Hi, I'm Olabisi Owadayo. I'm a 200-level student of the Faculty of Law of the University of Ibadan.  I am a Queenite- the original Queens Hall, Queen Elizabeth II Hall. I'm a Public Speaker, and I'm currently the Speech Coach of the Queen Elizabeth II Hall L&D Society, and a rookie in Law L&D.  I'm also a judge in the Cambodia Public Speaking and Debating Society, Asia. 
Oh, wow! How did you get involved with the Cambodia Public Speaking & Debating  Society? 
It was before we resumed, in January 2022. I saw the flier for their debate competition but it was virtual, and I applied for it. I was the only Nigerian that applied for the competition, and we were two from Africa; me from Nigeria and one other lady from South Africa or so. The competition was for a month, every Sunday, and I ended up being second. The other lady from Cambodia was first, myself from Nigeria and another Cambodian lady were joint-second. We were told before the competition that the first, second and third would be presented with the opportunity to be a  part of the association either as a judge or a trainer. So, I opted to be a judge in the association,  It's been great (especially) being the only Nigerian there. 
It's quite the feat being one of two Africans in such a society. Earlier, you made reference  to the strike and I'd like to ask 'How was it and how did you cope?' 
Most people would not agree but for me, the strike was wonderful. The strike helped me discover a lot. It was a period of self-awareness and I got to discover a lot about myself, and the ways I had missed it. I was able to put a lot of things in place, started a number of things, stopped a number of things, form relationships, got to know people, and stopped speaking to some. 
That's wonderful. Were there any particular activities you engaged in? 
Like I said, I started and stopped a number of things. During the strike, specifically on April 20th, I  started a YouTube channel; Darsa's Wits. I didn't exactly have a niche so it was basically for random things. We talked about politics, religion, sapa, and a number of interesting topics. In September,  I stopped it because I was not supposed to be doing that at that period. I do plan to come back to it but that's when I'm done with a number of things I'm working on right now. 
Also, I started hosting events. That was wonderful and something I really enjoyed. I hosted a  number of events during the strike. I hosted the Valedictory Service of a school at Ojoo, a  programme we had at the Student Union Building, and the award ceremony of the Micheal  Aduragbemi Essay Contest. I hosted with Precious Ibe and I remembered I was so proud of myself that day. Like, yeah! I took it to Instagram, WhatsApp and Facebook; "I hosted an event with one of the biggest event hosts in UI". I felt so proud of myself.  
What else oh? There's more but I can't remember right now. Oh, yeah, I hosted this Oyo  Unipreneur Summit! It was a programme for students that are entrepreneurs in Oyo State. So, the  Special Adviser to the State Governor on Student Affairs was there and with a number of other people.  A lot of UI students were also there and also, outside UI (students). It was great! I hosted that event with Amiphel, the L&D President of Queen Idia Hall. And oh, I learnt how to drive. 
As regards your YouTube channel, you mentioned 'politics' as one of the things you covered. What are your views on topics like abortion, for instance? What is your stance on that subject? 
My stance on abortion? Wow! You're asking for my opinion and not the general opinion? Well,  coming from the faith I believe in, abortion is a sin 'cause you're practically taking a life. Most people would say that when you know you don't have the financial means to cater for a child then you should be allowed to kill that child, but I don't believe so. There are orphanages that you can voluntarily give this child to if you know lack the financial means. 
But even before then, when you know you're not ready to cater to another human being, why would you go there? We always tell women "Even if you cannot abstain from having sexual intercourse, have means of protecting yourself". There are a lot of ways you can protect yourself 
and a lot of contraceptives you can use. I do not believe in abortion and do not advocate for it.  So, rather than kill the child, you can have the child and give the child out.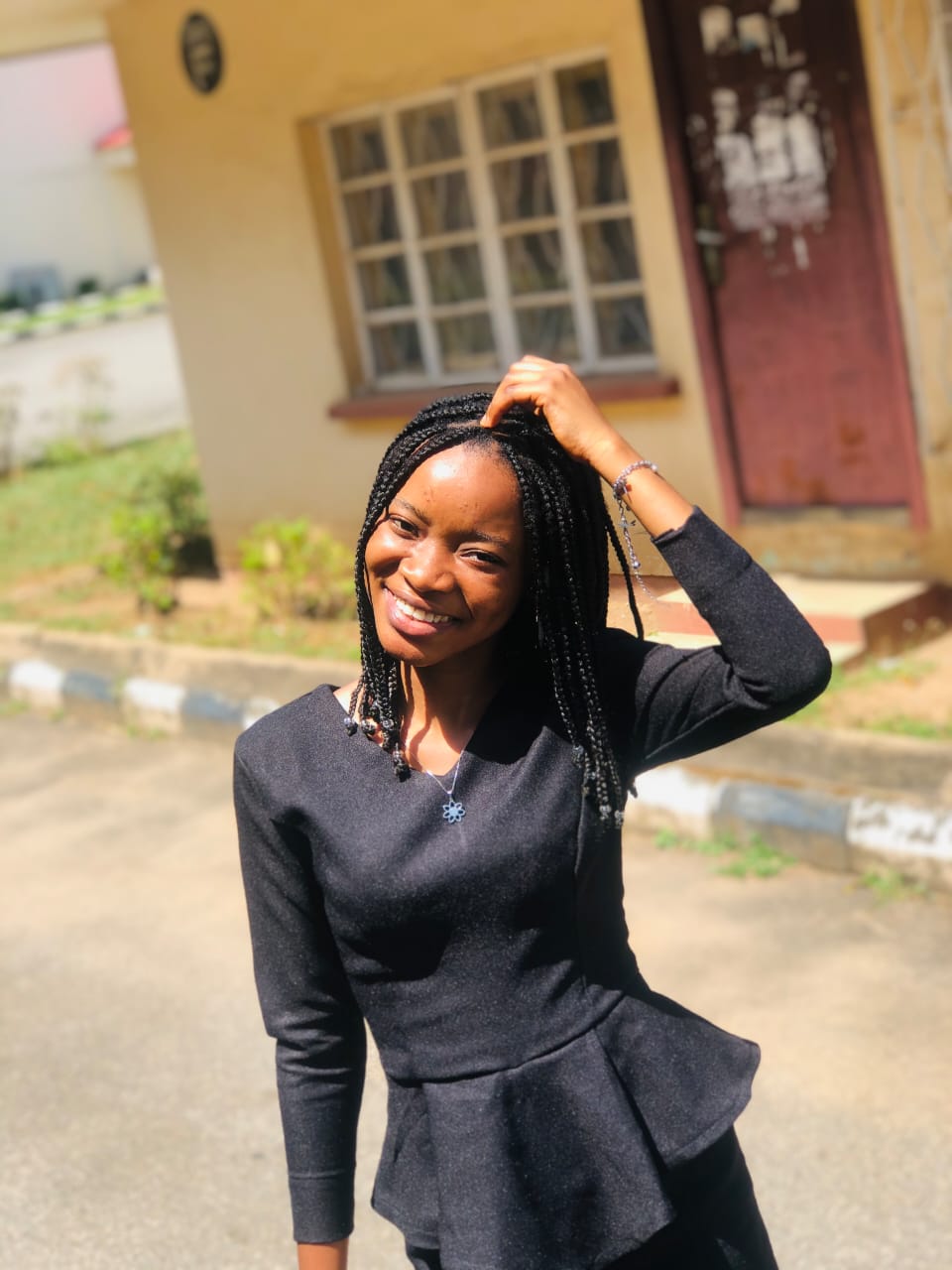 Do you think the Government should have a right to tell people if they can or cannot have abortions or should that be the exclusive right of individuals? 
We have the government strike a balance between right and wrong. So, I think the government has the right. I mean, the basic duty of the government is to ensure the protection of lives and property. Even if you can't see the body of the baby, it's still a living being and it has the right to be protected as well. So, yes, I think the government does have the right. 
All right, then. Today is International Men's Day…. 
Oh! Happy International Men's Day! 
Thank you. What do you think about the men's rights movement? 
I don't know about it. 
Fair enough. Do you feel there should be advocacy or increased advocacy for men's rights? 
Yeah. If we have people advocating for women's rights, why not for men? I mean, I'm a believer in gender equality even though most people tell me that it's not possible to strike that balance and that there would always be someone superior to the other. 
Seeing as you mentioned 'superiority', I just have to ask. "Do you identify with or agree with the concept of feminism?" 
See, the concept of feminism is broad. I was reading a book once and the woman was saying there are good feminists and there are bad feminists, there are extremists, people who don't understand what they're doing that just say "We're feminists and we must be on top". 
Do you agree with her? 
Well, my concept of feminism is that I hate it when the rights of women are trampled upon. I hate it when women are abused. So, when I stand for women, I stand so that they can stand for themselves. When I stand for women, I do it because I hate it when women are treated like weaker vessels. So yeah, I think I'd identify as a feminist but I would have to explain that I'm not one of those extremists that take it to a fair extent. I'm just someone who doesn't want to see my gender being abused, taken advantage of, told to belong in the kitchen, or cannot hold a political position. Women have the ability and intellect to lead a country as much as men can. 
Coming to politics within UI, if you've observed – in your faculty, or during the SU  Elections – female participation is on the low side. What factor do you think is responsible for this?
Participation in politics is not a gender-based thing, it's more of a personal thing. There are a lot of guys that are not involved in politics because they're not interested in it. I think it's the (same)  thing for females. Their participation in politics is based on their interest in student leadership. 
That's all right. Now, to a less intense topic; how would you describe your style? 
Like my sister would always say, "Just dress well". I would not exactly explain my sense of style as being flashy. I'm not really that fashion kind of person and I don't exactly dress to kill. I just dress to look pretty. People say "dress the way you want to be addressed" so when you see me,  you see someone that ought to be respected, and who knows what she's doing. Although I'm naturally confident, my dressing has a way of boosting my confidence so I like to please myself when I'm dressed. I could be going from my hostel to the Chapel and I would still dress well. 
Is there any outfit or article of clothing in particular that you think every lady should have? 
Trousers! Trousers, please! I don't want to say I hate skirts but I don't exactly like wearing them. So, please every lady should have trousers. Joggers, because they're so comfortable. I don't know, long shorts? Anyone really, as long as you feel comfortable in them and they're not too tight. 
Still on 'less serious' subjects, what artistes or genres of music do you listen to? 
Oh my goodness! You know, I saw that question on your website and I was like "Bisi, what would you say when they ask you? I do not listen to Hip-Hop or rather, I stopped listening to Hip-Hop. 
Argh! Why? Hip-Hop is life. 
Yeah, to you. Let's just say I listen to music that edifies the spirit. Music affects me a lot so I'm quite picky with the music I listen to; same with the movies I watch. 
Are there any artistes in particular that you listen to? 
Just take all the Christian artistes in the world and add them. 
There are over a thousand Christian artistes. Like, there should be artistes you prefer. 
Okay, okay. I really love a number of them so if I start listing…but okay. One of my favourites and someone I actually look up to because he plays the guitar is Lawrence Oyor. Playing the guitar is something I admire, and I started learning it at a point. I play, or well 'semi-play' because I'm not so good at it but I know a few chords. I used to play solo in Secondary school but I stopped practising for a while so I might have gotten rusty. Oh, that's another thing I did during the strike;  learning guitar chords. It's been good until we resumed and Law took my attention. 
Asides Lawrence Owyor, I love love love love Dunsin Oyekan. I love love him. Jay Mikey,  Nathaniel Bassey, should I keep going? Okay, I used to love this guy. I can't remember his name and I don't want to sing his songs. I used to love him until I saw a report that changed my view. 
That was quite interesting. Well, so far, you appear to be quite the 'spiritual' person.  How have you been able to strike a balance between your church activities and other aspects of your life? 
Really, that's one thing I'm seriously trying to fix. I won't say I've been succeeding really because school demands a lot and extra-curricular activities also demand a lot. It's not been easy. All I can say is that I thank God for strength and the Holy Spirit has indeed been a comforter. 
Is there a personal mantra or quote that you stand by or try to follow?
There was a day I was so sad, and discovered the quote, "All things work together for good for they that love the Lord and live according to His purpose". So, even when things don't seem to be going the way they should, I just tell myself that. There's also another one, "I'm in a competition with myself and the competition is to be better than I was yesterday".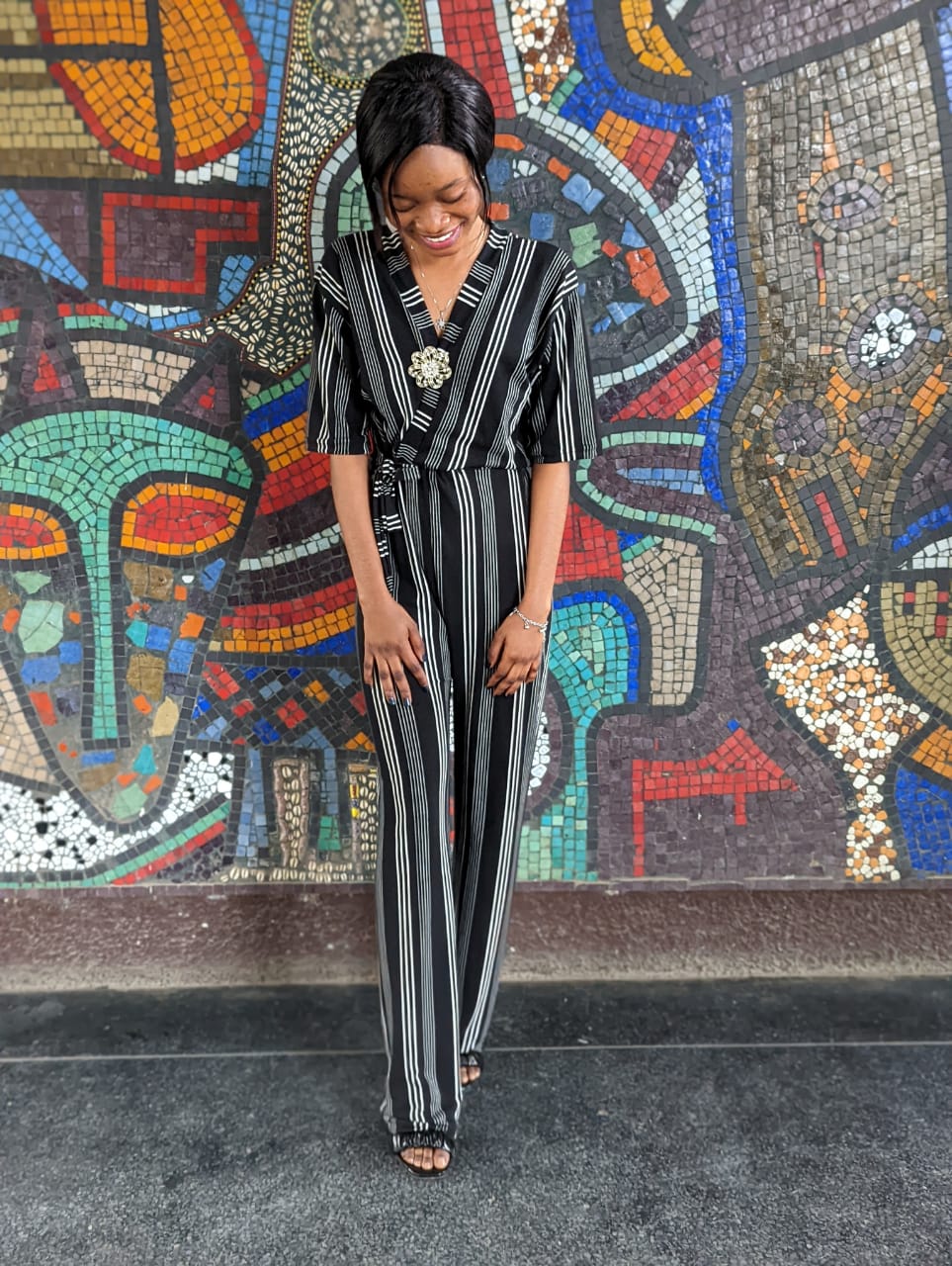 You were originally not in Law, right? What department were you in and how was the crossing process for you? 
Arts and Social Science Education. Well, Law was my first choice when I applied to the University of Ibadan but due to my not meeting the cut-off mark, I was given another course. It has always been on my mind to study Law since when I was little. To be very sincere, if you knew me in 100- level you'd think I was an unserious person because to the outside world, I was more dedicated to extra-curricular activities like Politics, Student leadership, going to competitions, etc. than I was to my academics. People were quite surprised when they saw my results and discovered I had crossed. I'm more of a night reader so you don't have to see me when I read. 
Any advice for people who might have the same idea you did? 
Like I have told a number of them that have reached out to me, don't do what I did because not everyone can manage their time and activities the same way I did. Commit yourself and don't lose focus. Oh God, I sound like a motivational speaker right now. I knew the bigger picture, I knew I was in UI to study Law, and so no matter what, my gaze was set. 
Awesome! You mentioned participating in a lot of competitions, and one, in particular, I know of was Jaw War 2021. How would you describe that experience? 
My goodness! Jaw War! You know I spoke twice, right? So, generally, I wasn't satisfied; especially after the Rookies Contest at the Jaw War finals. God, I cried. I cried myself to bed that night.  Because when I first heard about Jaw War Rookies Contest, it was at my first L&D meeting in 100- the level first semester. Since then, my mind was there, I wanted it and I tried my best to work towards it. The day came and we were four; John, Rahman and the guy from Nursing. So that day I was nervous. People were so many, and even though I was used to the crowd, I still felt nervous. The  Rookie Contest taught me a lot. It made me realize that I'm in competition against myself. 
So, let me ask for your thoughts on relationships. By the way, are you in any? 
No, I'm not. Right now, I see relationships as a waste of time and resources. I'm at this stage in life that the only set of people I want to love are God and myself.  
Finally, do you have any specific plans for life after school? Any aspect of law or interests you intend to pursue? 
Really, I don't know. I'm in 200 –level, and I have 3 more years to go or let me just say four.  Then, one year in law school and one year in NYSC, so I have 6 years. So, I'm not rushing myself and  I'm not going to put that much pressure on myself. I have a number of things I'm good at and I  still want to get better at. So, I'm relaxed. 
Thank you so much for having us 
Thank you too.