(a CCTV camera positioned in Independence Hall)
By:  Aduwo, Ayodele
The management of the University of Ibadan has introduced the use of Closed-circuit Television, otherwise known as (CCTV) to all halls of residence within the University in a bid to curb and detect crime.
Speaking with Indy Press, the Chief Security Officer, University of Ibadan, Mr. Victor Fadeyibi noted that the distribution and installation of the new CCTV surveillance devices across the several halls of residence was primarily conceived to upgrade the security architecture of the University.
"CCTV has made things easy to monitor.  From the central control room, it is possible to know who comes in, and who goes out and to where."
"We are not trying to infringe on the privacy of our students. But we want to increase the possibility of detecting criminals and criminality in the students' environment. In the past, we have experienced cases such as loss of valuable items in the hostel, breaking of room, and theft of laptops and phones, mostly committed by outsiders."
"It is not an attempt to infringe students' privacy, rather, we should see it as part of our effort to make the University of Ibadan a safe campus".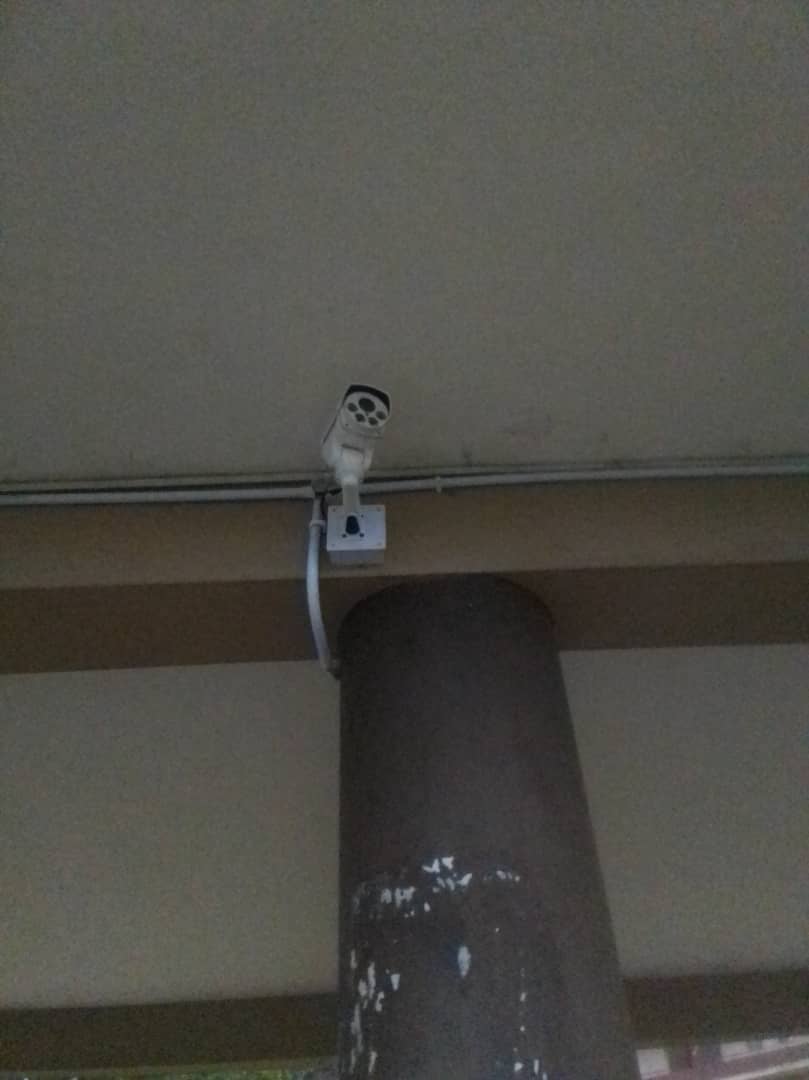 ( a closer shot of a CCTV camera in Independence Hall)
Also, addressing the concern about privacy, the Chief Security Officer of the University of Ibadan, Mr. Victor Fadeyibi noted that the surveillance devices were particularly created to address the influx of unwelcomed visitors across every hall of residence.