By: Habeeb Abdul, UCJ UI Election Watchroom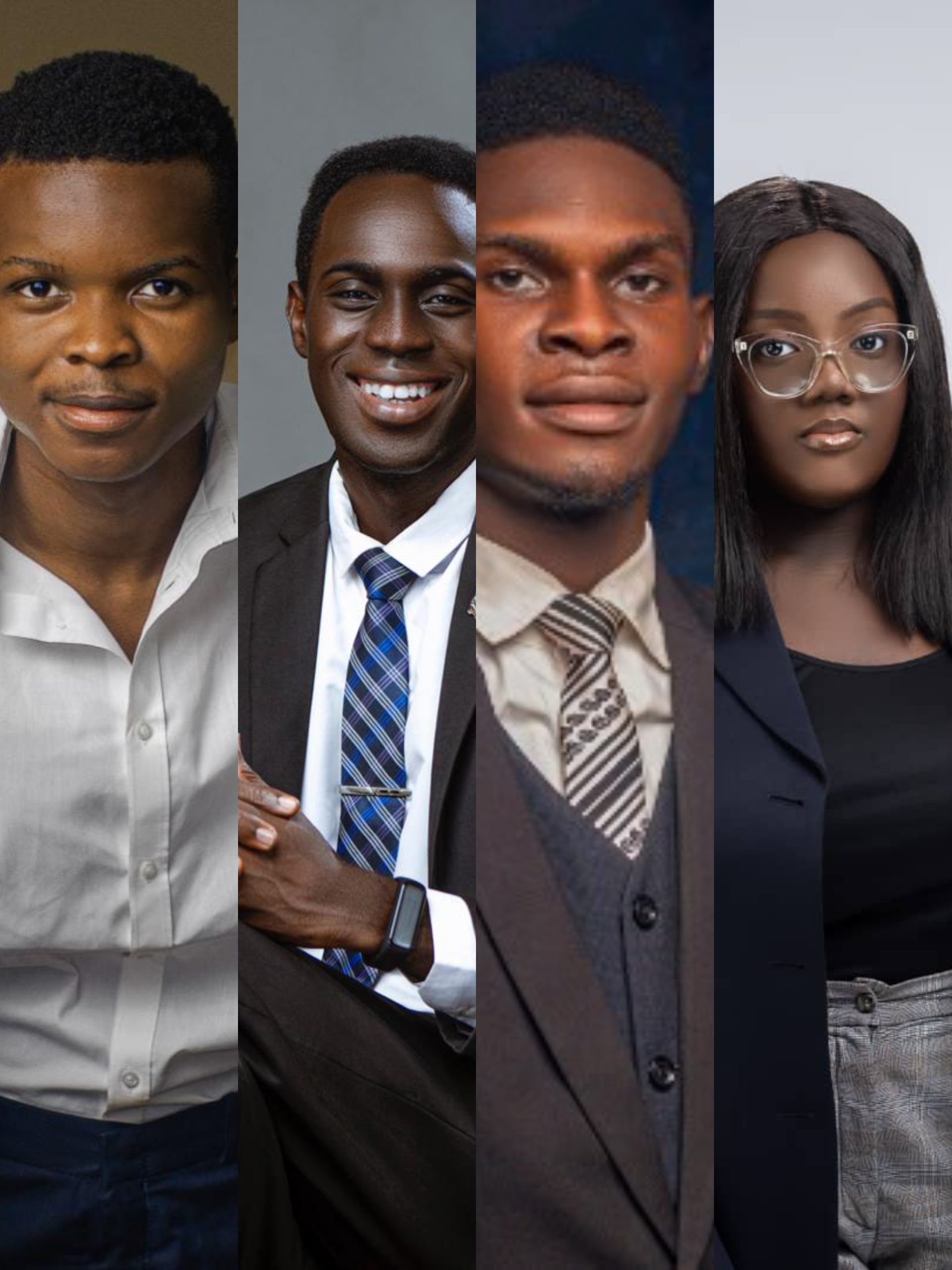 It had only been just a few minutes since the lights came on in the central area. A political rally had passed, with shouts of "AAJ" receding quickly but firmly into the distance. Another would appear shortly after. This time, they would wave the flashlights from their phones, beat drums, dance as they hoisted banners, and, in the process, come close to mirroring a troop of fluorescent, flying insects.
The poetry ends there, however, as what began as a regular political rally would quickly descend into a standoff. Tedderites remembered. The previous night, they had been denied access to Zik, the home of a rival in the presidential race. They rallied a group, stepped into the path of the oncoming band and effectively forced their advance to a halt. It would only be one among similar episodes.
The UI political climate has been heated these past days. With exams winding to a close, students can now focus on candidates and the strategies needed to help them win. In this article, we spotlight each figure in the presidential tier, with the aim to spotlight tactics, finances, impact, and, of course, controversies.
HOST: Hoisting Promises to Do It All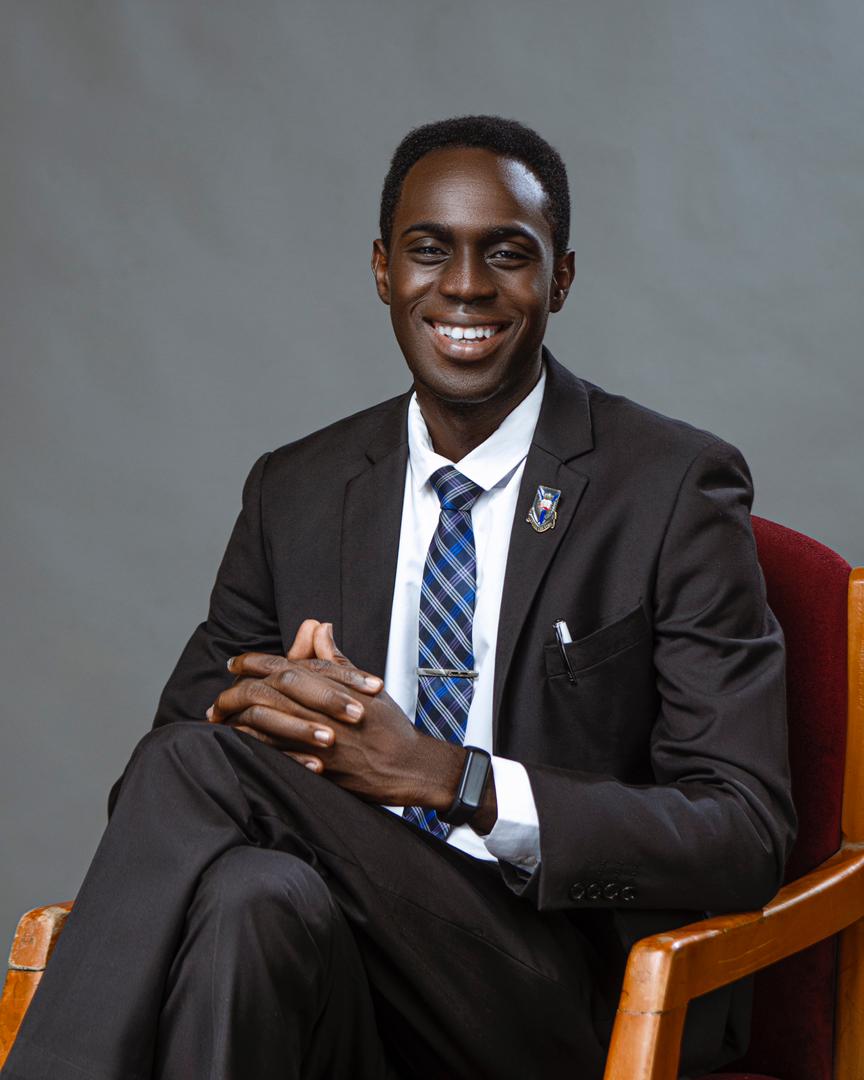 Chanting his own name from his perch on the window of a moving Camry, Samson Tobiloba Samuel was unmistakable at his final rally. He had just defeated his opponents at the Electoral Committee's screening and the Press Night and is now hoping to win at the ballot too. Ordinarily, he leaves little by way of an impression. With a quiet personality and halting speech, talk that he was fairly unseen continued well into the campaign season.
However, a robust campaign, a dedicated team, and an influential manager have substantially covered for his alleged invisibility. He is backed by Aweda Bolaji, 4th-year student of the Faculty of Veterinary Medicine and winner of the Most Influential UIte award. He has also pulled numbers on his publicity team, with a WhatsApp campaign group chat that has now peaked at 1,025 members and a supplementary one created to augment it. Samson Tobiloba would also seem to have little to worry about as a Twitter poll engaged by more than 1,300 respondents and monitored by the UCJ showed he was in the lead by 40%.
It would appear that this popular reception has been assisted by years of reputation building in the UI community. Bolaji, responding to how his candidate was able to develop a loyal following, referenced contacts that go as far back as 2016. At the time, both had been aspirants, with Host coordinating the supply of past questions and preparatory sessions on WhatsApp groups.
The same strategy was recently leveraged in the delivery of past questions to students writing General Studies exams, effectively creating indebtedness and, at the very least, recognition among the widest number of students. These have been heavily buttressed by a résumé containing union and non-union activities. The easiest way to understand the impact of his relationship-building would be through commitments to his campaign.
What might appear to be an enormous warchest is in reality supported by donors and backers rendering unpaid service. Commenting on the camp's finances, Bolaji stated, "we currently have about five graphics designers who are volunteers. They were not paid one Kobo. If you check all the graphics, no matter how beautiful they are, we didn't pay one Kobo to get them." While unable to quantify the gifts, sponsored shoots and other services, Bolaji estimated their total expenses at less than a hundred thousand naira, a distant cry from a projection that was double that rate. He also alluded to his candidate's low financial strength as being a reason for the scantiness of his posters.
Mystique or not, however, Samson Tobiloba's personality records bare an impact on his opponents. Like a few other candidates, his flyers have not been spared from removal, a case being the disappearance of a large one at the Queen Elizabeth II Hall busstop. Even more severe are allegations of academic shortcomings leveled against him. Anonymous letters circulated on various platforms and spotted by this reporter point at attempts to deflate his candidacy.
Samson dismisses these as "rumours" he would not deign to engage, challenging the author(s) to reveal their identity(ies). He argues that questions surrounding his qualification have been answered by his Faculty Dean's approval and a final testament to his merit by the Screening Committee. Whatever the case, he remains haunted by his distance from the school and doubts about hands-on performance of presidential duties. To answer this, he also asks one question: "Since my crossing to the clinical side, I have held many positions on campus. Have I at any point flopped because I held that position? It's a no."
Tiolu: The Public-speaker Who is Skilled at Gaining "Volume"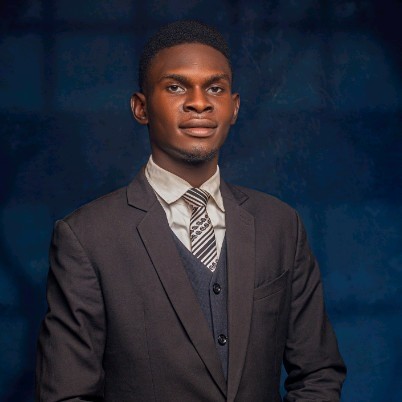 Perhaps more than any other instance in his campaign, Salami Toluwalope's ending to his speech at Jaw War was an inarguably clever one. He had picked a convergence point and projected his candidacy in a way that UItes would listen. Like many other candidates in the election, Tiolu has released a long list of his activities as a student. But what might be more impressive in his campaign strategy is the development of a constant stream of content to keep him visible. His 'Tiolu 12 Days Bingo' is certain to engage supporters regardless of when they spotted it.
There is also the endorsement series by various students, one that has been touted as a barely concealed copycat of Host's. Outside these, Tolulope's rise to recognition may have been backed by political arm twisting. During a Congress observed by this reporter at the Great Independence Hall, Adejumo Uthman, Wemmy, who serves as the current Chair of the Hall expressed in very strong terms the necessity of supporting the Hall's candidate. Another resident contesting for the presidency in his faculty at the time was compelled to reaffirm his loyalty or risk being banned from campaigning on the hall's groups.
Added to this are sentiments that Tiolu might be leveraging his popularity in church circles to gain traction. Asked for his response to these, he declined to give comments.
Notwithstanding, there is no doubt that the Indy Hall candidate is a force to reckon with. His alliance is known to include Awo Hall's Nafisat, a candidate in the vice-presidential race who was sighted at his campaign rally, Mellanby's Davi Cruise, and Queen Elizabeth II Hall's AAJ, all being constituencies capable of giving the numbers he will need at the election.
ABS: The Absent Candidate Who Waxes Controversial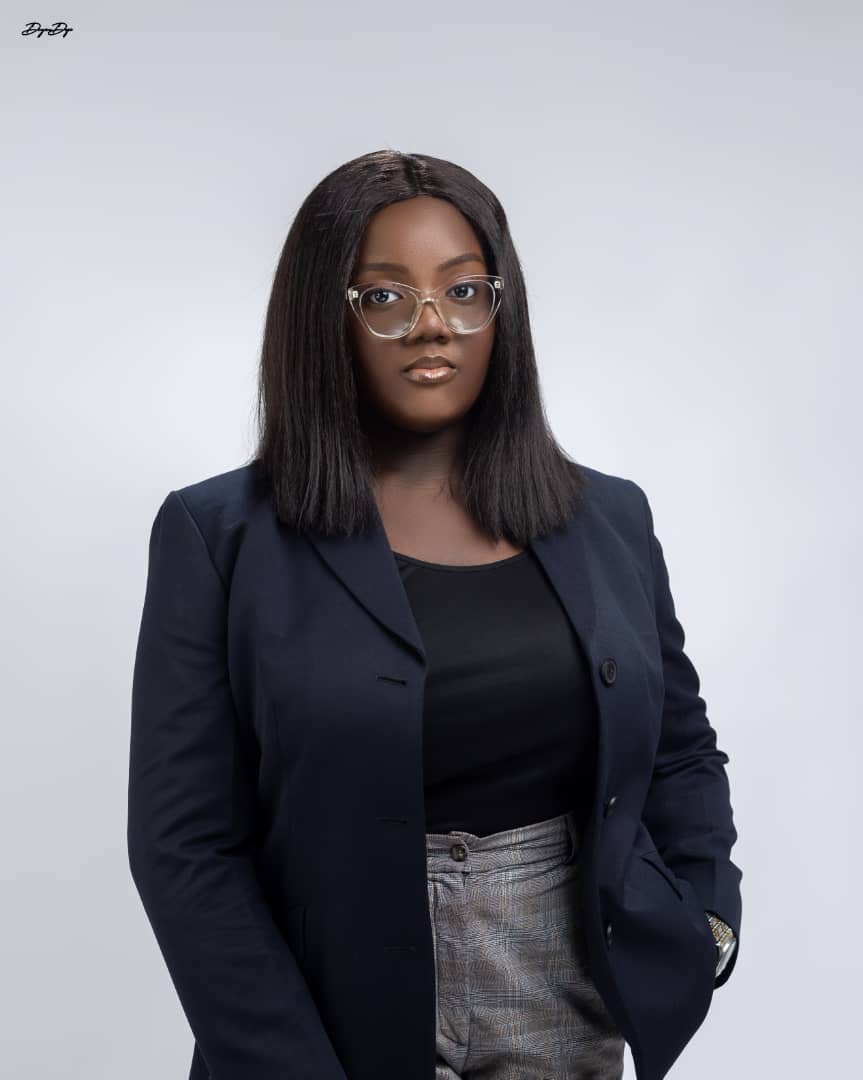 Adeyeye Bukola Shalom might not be the most visible by footfall at campaign rallies, but she has certainly been able to drive conversation. The only female candidate in the presidential race, the bespectacled lady might be more memorable for her accent at the Press Night than anything else. She belongs to both Queens and the Faculty of Arts constituencies and has encountered challenges at both places.
At her faculty, she was initially confronted with the possibility of dual candidates as her more popular rival, Addo Original, the AFAS Assistant General Secretary, had also begun publicity for his intention. It however remains unclear why he decided to withdraw.
Among faculty stakeholders responsible for endorsing candidates, Shalom's candidacy has not secured the necessary backing. It also appears that her hall's alliance with Indy's candidate is a pointed sign of aloofness to her presidential bid. Regardless, Oloruntegbe Opeyemi, President of the Faculty of Technology and influential member of her team, expressed hope in their numerical strength and his candidate's reliance on conversations with individual voters. If this checks out, he believes that the faculty's over two thousand students, according to October 2022 figures published in the university's yearbook, will contribute significantly to swinging the election in her favour.
The same applies to Queen Elizabeth II Hall which possesses the third largest voting population on campus based on analysis of the legislative membership quota released by the Students' Union Electoral Committee. Another attribute that has distinguished the ABS campaign is its stint with controversy. The team recently leveraged publicly available data to send mails and SMS messages to students, sparking reactions on its appropriateness. The team believes that it was an innovative strategy, different from the standard practice of distributing flyers across platforms.
They also argue that not only were they able to get people talking, they have also been able to track the level of engagement with her material using Email marketing software. It has not been cheap, however, as even as they have been able to minimise printing costs, audience analyses have also required payment. Similar to Host, ABS has been able to leverage deals that subsidised her campaign expenditure.
But not many believe that she will win. There are less than 200 people on her publicity team, well below the numbers seen on others, and close to another presidential candidate's newest publicity group that is barely 72 hours old. Her drive to organise rallies has also been low. A rally scheduled for Wednesday night, after her assessment by the Press, was cancelled unceremoniously due to the persistent drizzle.
OMA: Loud but Sometimes in the Wrong Places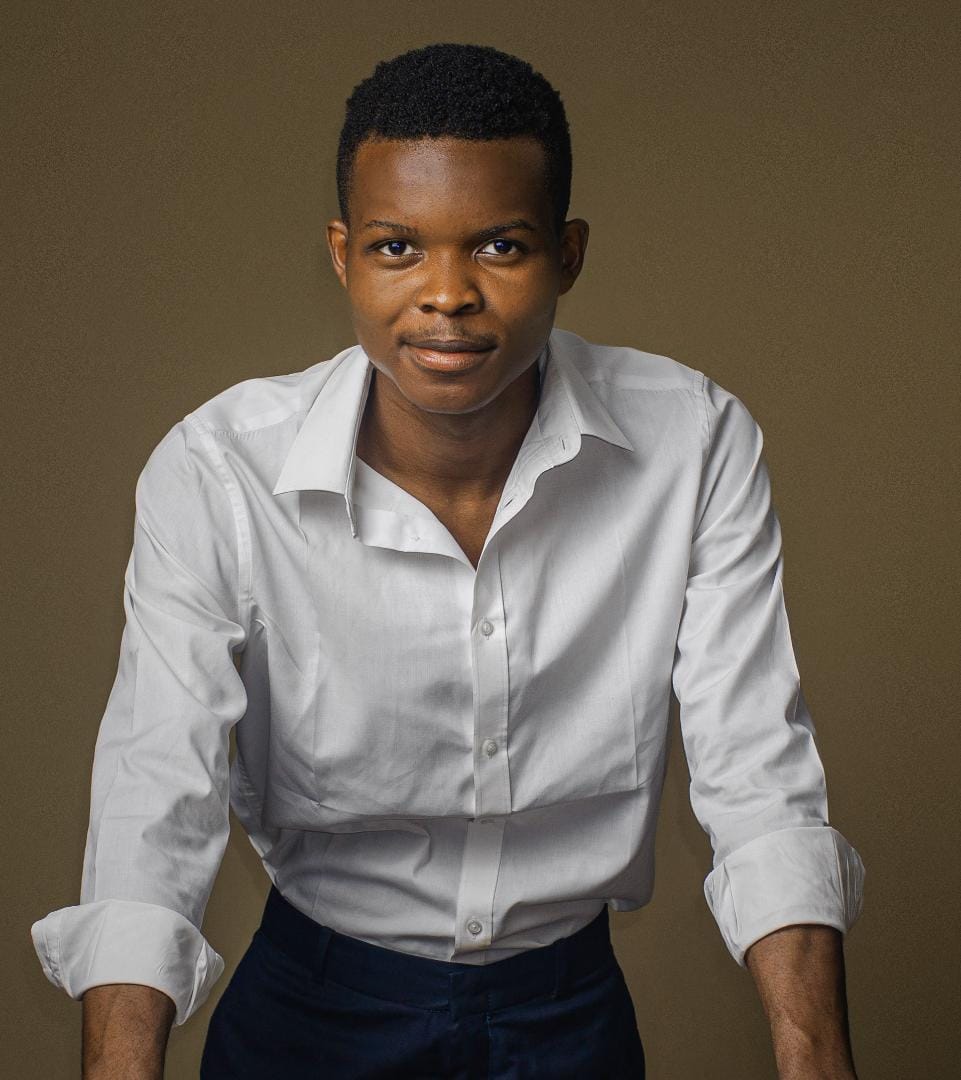 Clouded by a report of mismanagement of the Students' Union TV, the Lord Tedder Hall presidential aspirant, Olalekan Michael Ajibola, has been aggressive with selling his candidacy to constituents. He is supported by his brother, Orllybam, artiste and Mayor of Sultan Bello Hall, and Sakariyu Ajibola (Honourable Gucci), president-elect of the Faculty of Education. He also receives affirmation from the Chairman of Lord Tedder Hall, his constituency.
This is where the complications start. Lord Tedder Hall is not known to be part of any alliance primarily due to its low voting numbers. The Faculty of Law has also stopped short of endorsing any of its two candidates, leaving OMA with no remarkable strongholds. What might play out in his favour, however, is Gucci's rally of Education students to the side of his candidate. At his own election, he polled 594 votes, with a difference of 141 between him and his closest opponent. If that is any real indicator of influence, then it will likely reflect at tomorrow's polls.
As for the Mayor's support, it is unclear how far it will go as it is impossible to unilaterally endorse a candidate on behalf of Bello Hall.
Attempts to interview OMA or a stakeholder in his camp initially proved abortive. By the time he communicated readiness, the Election Watchroom was logistically unable to schedule one.
This report is part of a special series on aspirants and the dynamics of the 2023 Students' Union Election by the Union of Campus Journalists under its Election Watch Room Program.