By: John Eriomala
The games schedule for the University of Ibadan Interhall Games which is to hold from the 12th to 19th of July, 2023 has been released by the Students' Union Public Relations Officer.
The announcement, which was signed by both the newly inaugurated and outgoing Sports Secretaries, was accompanied by an e-flier containing details of the events; beginning with the Opening Ceremony on the 12th of July, 2023 at New (Awo) Stadium.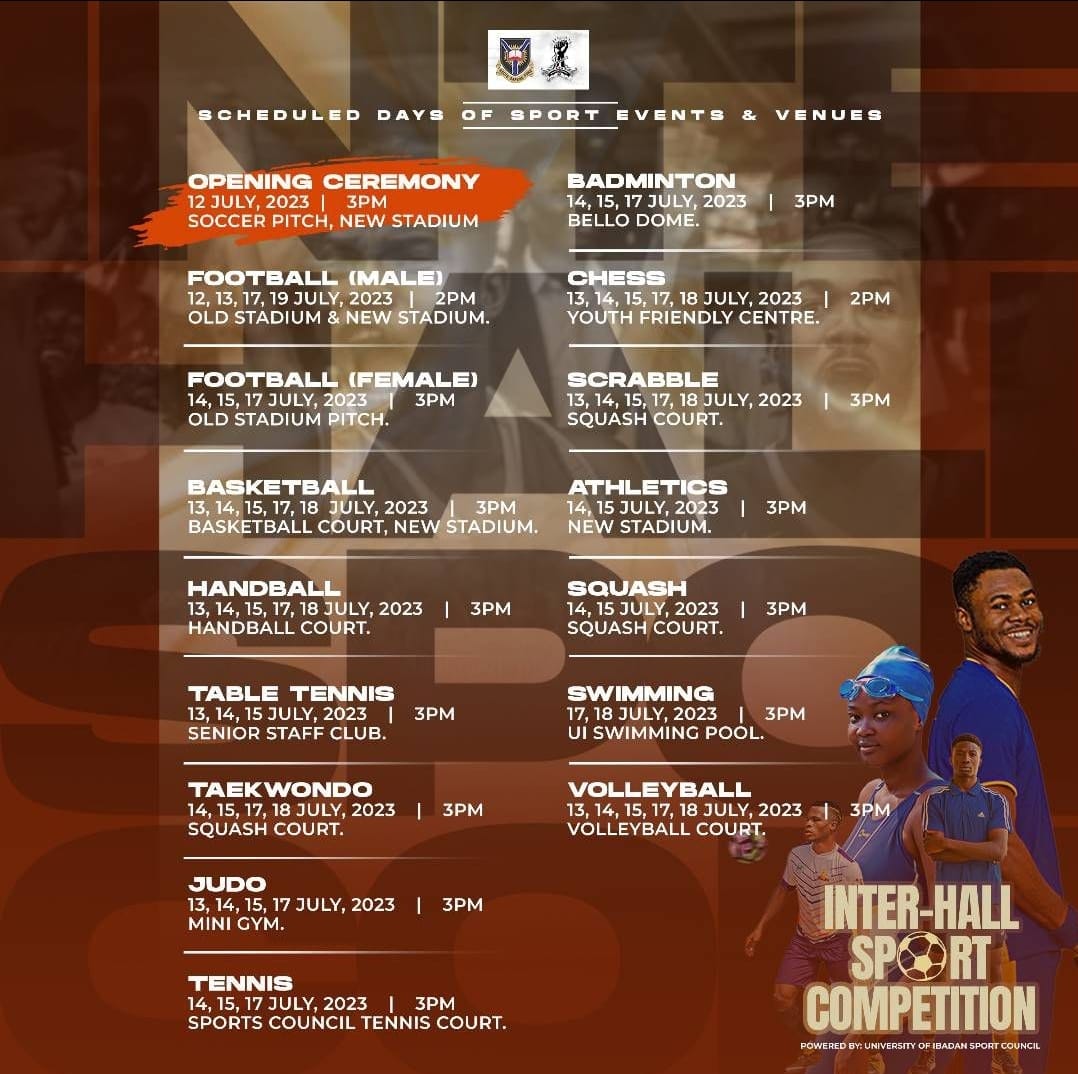 When reached out to for comments on what UItes should expect, the Sports Secretary, Mr. Omokpukpo Moses Etana, said, "We should all be expecting a high level of competitiveness and thrilling performances throughout the competition.
"The atmosphere will be electric, filled with cheers and a palpable sense of excitement. I encourage everyone to come and witness the dedication and talent of our student-athletes firsthand."
The Games will be played across different centres in the University, and it will include all undergraduate and post-graduate halls of residence.