The Independence Hall Alumni body has announced its national convention slated for the 23rd of September at the Segun Aganga Hall at the University of Ibadan Conference Centre.
Some of the agenda for the convention are presentation of the report of the National Executive Council, the presentation of the financial report, and discussion of some important matters that concern the hall.
The Indy Hall Alumni body revealed this via a flyer signed by the general secretary Dr Sylvester Omotosho.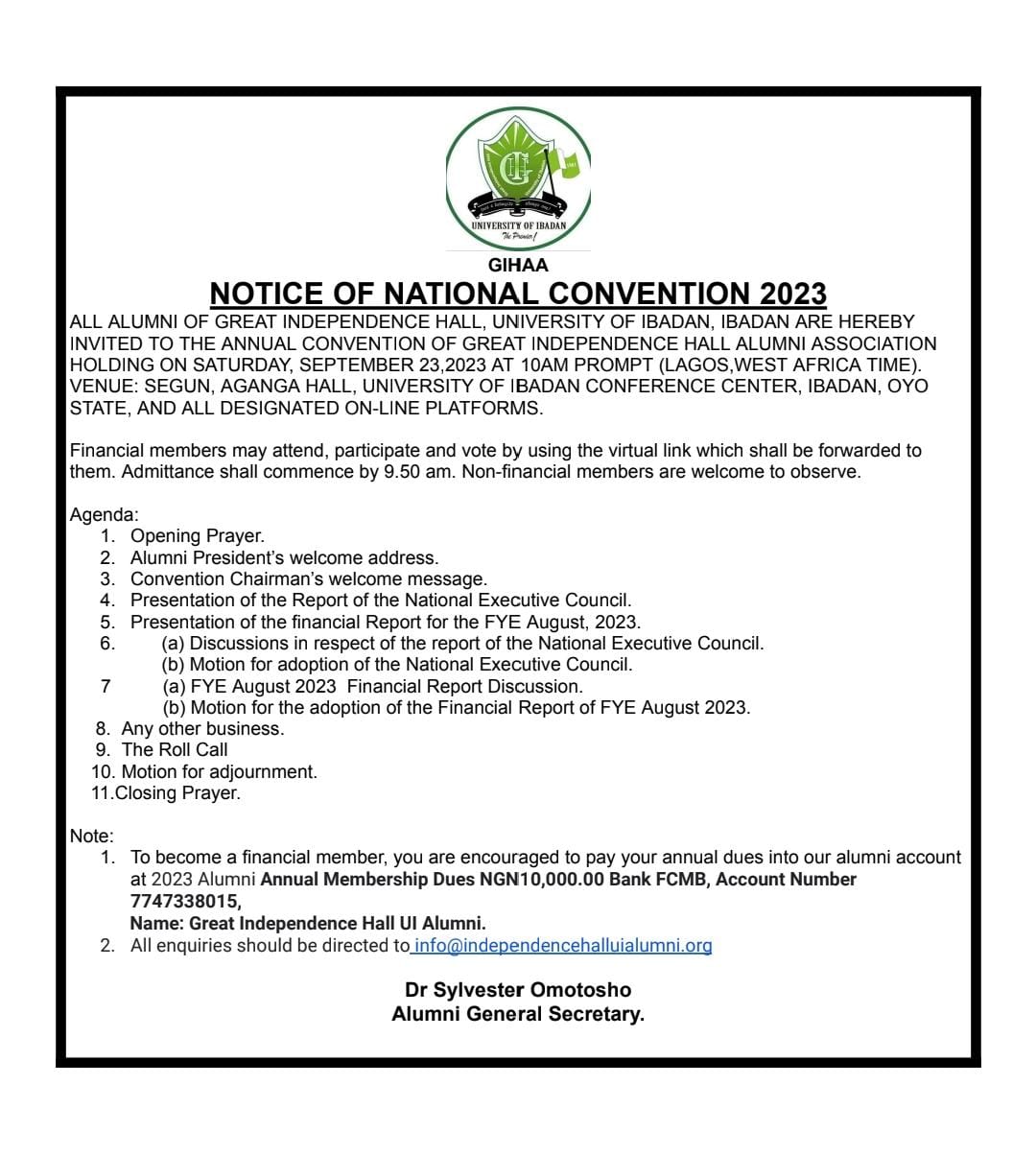 They also called on past member of the Hall to register to become members and participate in the events.
The Independence Hall Alumni body is one of the strongest in the University of Ibadan. They have carried out a number of projects in the hall including the renovation of the reading rooms.