By: Lawrence Ogunobo
In an unexpected turn of events, Lord Tedder Hall has officially withdrawn from the highly anticipated Inter-Hall Oratory Contest, which was poised to be one of the most thrilling intellectual showdowns on campus this year.
This decision comes on the heels of the preliminary round, which took place on September 16, 2023.
Historically, Tedder hall has been a formidable force in the oratory arena, producing eloquent and articulate speakers. However, they will not be showing their prowess this session.
Their withdrawal was revealed via a release from Asido on Sunday.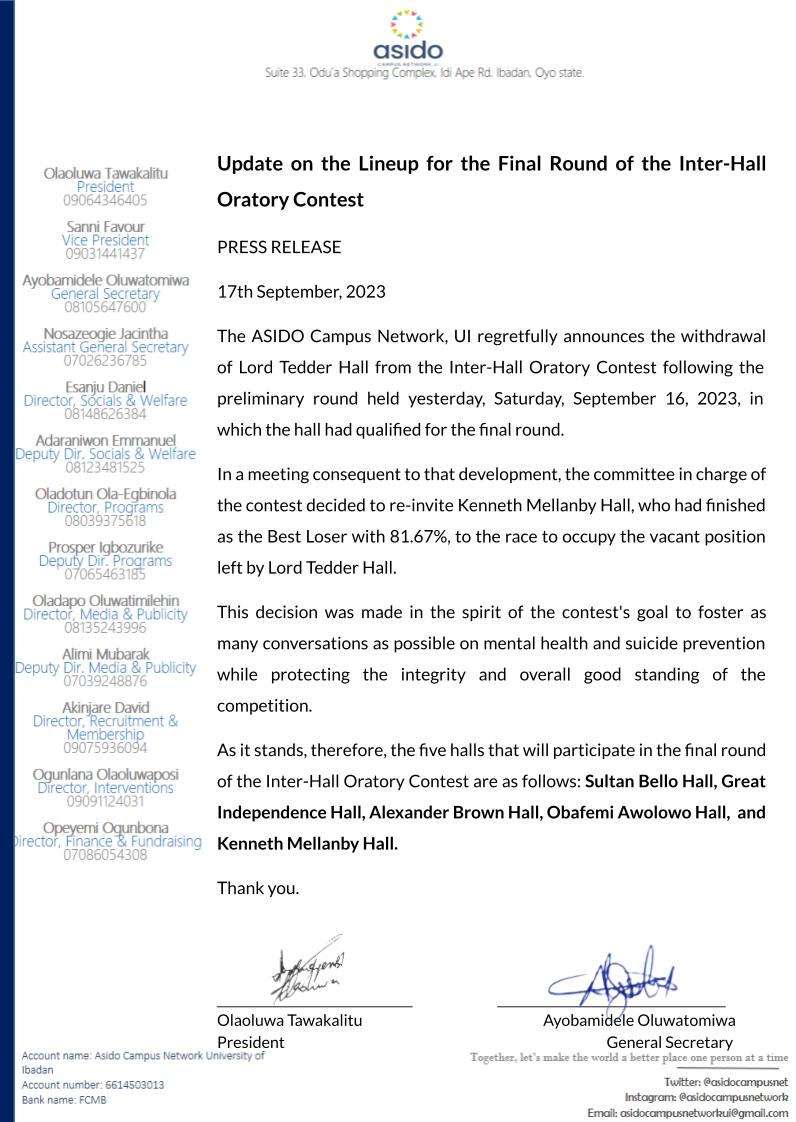 The release also revealed that Kenneth Mellanby Hall, who stood out among the finest losers in the preliminary round, will replace Tedder. Their outstanding performance during the preliminary stage secured them the slot, and they will now fight alongside the other four halls: Sultan Bello, Alexander Brown, Great Independence, and Obafemi Awolowo.
This event will take place on September 30, 2023, at the famous Trenchard Hall.