By: Daniel Echoda
The Academic Staff Union of Universities, University of Ibadan branch (ASUU, UI), has commenced the application process for the ASUU Scholarship award for the year 2023.
In a broadcast dated October 13, 2023, it was revealed that applications for the scholarship scheme are now open to registered students at the University of Ibadan.
The deadline for submission is set for noon on October 19.
To qualify for the scholarship, applicants must meet certain criteria, including having a minimum CGPA of 3.0, which the broadcast describes as "good academic performance." Additionally, applicants are required to provide two passport photographs and a letter "duly signed," not exceeding two pages.
This letter should include the applicant's name, course, level, and state of origin.
In addition to the above, applicants must also submit the following documents: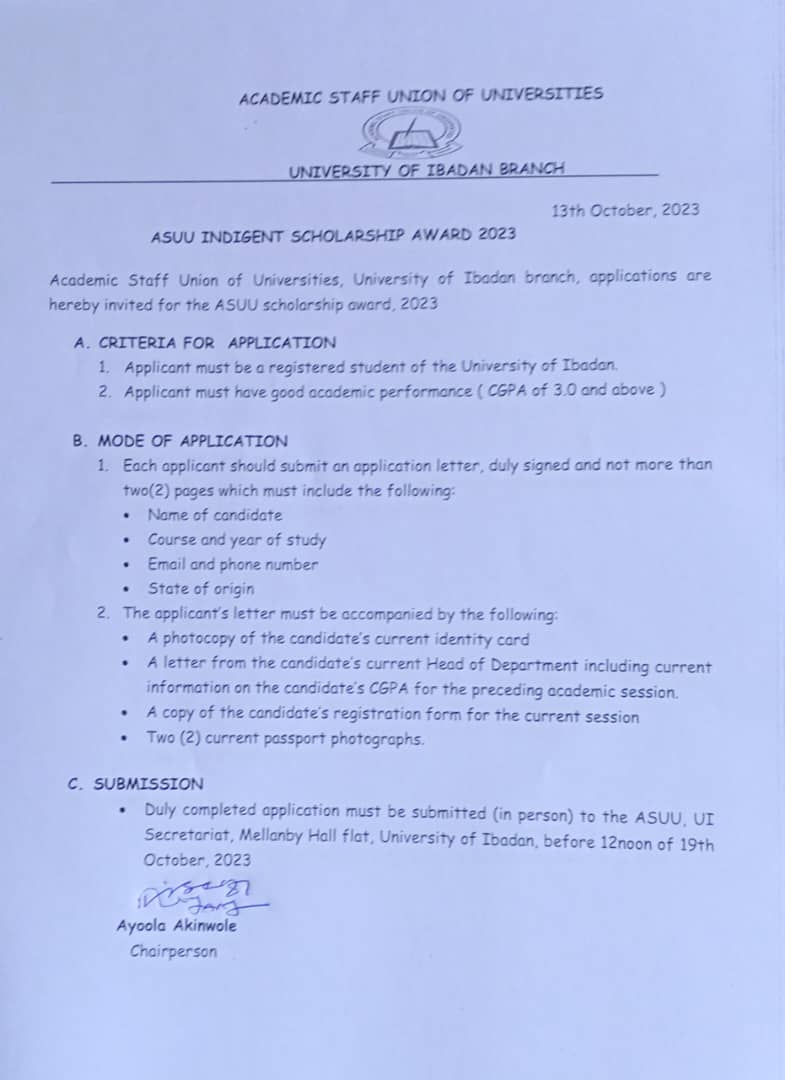 A photocopy of their Identity Card.
A letter from their Head of Department, which should include the current CGPA for the preceding academic session.
A copy of the registration form for the current academic session.
All the required documents must be submitted in person before the noon deadline on October 19 at the ASUU, UI Secretariat, Mellanby Hall flat, University of Ibadan.