This is not a regular daily guide; it is a peep into the future. And guess who's boss? OPay!
Start-ups like their owners, are enterprising ventures, and are subject to several unfavourable weather conditions in the business world. They therefore need to be handled with care. Every now and then, people, companies, venture into a new terrain pristinely untouched, looking for some form of prosperity. Statistics reveal that 2 out of 50 companies survive in their 10 years of business. This might not be totally true, but it is a reality check. However, start-ups primarily fail not because the owners are not smart, but mainly due to their financial illiteracy.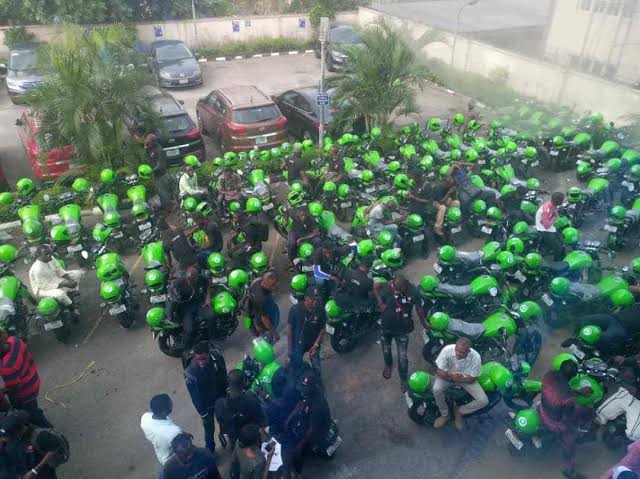 Nigeria was recently pegged at 131 out of the 190 places with ease of doing business ranked by the World Bank. Little wonder "Silicon Valley" is yet to surface, as there are various mountains of challenges. In this light, there are some that have appeared to surmount these challenges. They are doing anything it takes to survive and groom a market of exceeding high population. A Fintech company is definitely an innovative tool in solving our everyday problem in the internet age. There now appears to be an emerging sector for financial services in Nigeria, like paying for electricity bills, ordering food, betting, capital investment, mobile data subscription, mobile payment outlet etc. Opay seems be to clicking all the right boxes in providing these services.
When you look at start-ups, you will find out that things could go awry, especially at the embryotic stage. Lack of enough capital, the assembly of a wrong team for a project, and superior competition in the market, are some of the factors that bring about the folding up of newly established start-ups. A very typical example is Opay's poaching of employees engaged in bike riding, from Gokada, just to buy its way to popularity among Nigerians. It is definitely noteworthy to point out that although Opay does not struggle for funds like conventional start-ups; it recently received an additional $ 100 million dollars, giving reasons why it shines where others are struggling or out of business. Opay is owned by a Norwegian-based search engine, Opera, now a Chinese-owned firm. It virtually saw the opportunity in Africans' problems, and strategically decided to prioritise market size over profitability owning to the plethora of untapped resources and population. This did not occur until Opera bought out shares of a company, formerly known as Paycom (Nig.) Limited, a mobile money platform incubated by Telnet (Nig.) Limited in 2017. The name suggests they had little success growing in Nigeria.
This Fintech mine is based not on Wall Street, but on Toyin Street, Ikeja, around central Lagos metropolis, and it was created from the successful marriage between Opera, Meituan Dianping- a Chinese super app-, Sequoia China, and GSR Ventures. Opay as the name suggests, means Opera Payment or Opera Paycom. The influx of Chinese firms into Africa, has long been criticised, as people see them as investors of selfish interest that either seek to produce sub-standard goods or are involved in massive infrastructural development without any form of human capital development. If that is the case, then there seems to be an exception, as Opay, though a Chinese owned consortium, appears to be committed to an open and connected world through which technology can be used to solve problems of Africa's online population.
What seems to make Opay successful or stand out can be traced to its goal of providing solutions to the financially excluded, and easy access and payment to people in the informal sector. As it stands, this train does not seem to be stopping soon, as Opay has recently launched a ride-hailing service in Lagos, Owerri, Port Harcourt, Abuja, and Benin. This market seems to be currently dominated by international firms like Uber and Bolt-Taxify. There are however doors of opportunity, as consumers of such services have recently reported cases ranging from passenger harassment to rumoured hacking of linked account of payment. Opay might not be the prime in this market, but its introduction will likely bring about stiffer competition and better service delivery to consumers.
Businesses in the 21st century no doubt require active social media presence. One take away from Opay is; your action should be based on your "activity". It recently engaged through its social media handles, trends of its services based on consumer needs. It further demanded suggestions for newer solutions to any prolonged or emerging problems. Though many suggested funny ideas, some bright ideas surfaced. These interactions gave room to a possibility of developing Odata (which seeks to provide affordable data rates sales). With all these, companies can effectively get feedbacks from their customers, and platforms of such should be taken seriously.
The world is changing, and Africa with it. It is fascinating to watch a biker waiting to connect to his client through his Android smartphone. It is a simple picture of how Nigeria's future generation of internet users will be. Not just teenagers this time, as is the usual, but adults inclusive.
The leeway in all of this is that we might have a future generation that is addicted to consumerism and materialism. There is a new boss in town today, based on implementing ideas to form innovation, and there could be another tomorrow, if these innovations are not perfected or developed.