Olamilekan Oke
The Nigerian music industry is a peculiar one, in that a set of artistes, who do not necessarily deserve as much hype they get, have taken dominance in the industry. I mean, these artistes do not sing spectacular music, yet, they have the largest fanbase and the most stans. Almost all of us are guilty of this; we have our stans, and so much love them we are blind to the beautiful music that other musicians make. We forget that other musicians are doing well, and we pack these others under the bus. The likes of Wizkid, Davido, and Burna Boy make us forget the works of other musicians in the industry; it is not entirely our fault; it is due to the branding of these A-list artistes. Well, I am not here to promote these already promoted and seemingly over-promoted musicians, so, I'd rather focus my attention on the beautiful music makers in the Nigerian music industry who are sadly underrated. Let's hope that you will check at least two of these underrated Nigerian artistes out after reading this piece. Who are these guys that do not get enough hype and recognition?
Ric Hassani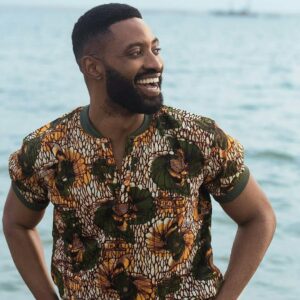 His name sounds familiar, right? Yes, he's that guy that sang Thunder Fire You. Ric Hassani is one of those musicians with a lot of beautiful and nice songs, but he doesn't even get enough recognition. Why? I also don't know why he doesn't get enough recognition (LOL), maybe we should ask ourselves? Even though he has two albums already – The African Gentleman released in 2017 and The Prince I Became which was realesed in February this year, Ric Hassani is still not there as an artiste. He is neither an up-and-coming artiste nor a rookie, yet; he doesn't get the recognition he deserves for his beautiful and heart-touching music. Ric is sadly one of the most underrated Nigerian artistes. Although there's a way Ric's voice sears through your heart and summons your emotions. Yet, he's underrated. People who make beautiful music like Ric should top charts, have their songs played by all and sundry, and win awards. When will all these be Ric's portion?
Related article: The Top 5 Rising Stars in The Nigerian Music Industry
Johnny Drille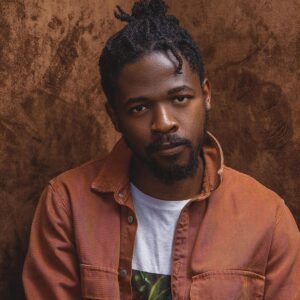 Being signed under one of the best record labels in Nigeria – coupled with his brilliance when it comes to making music that melts hearts together in love – it is sad to see that Johnny Drille does not get a third of the attention he deserves. How come a lot of people don't know this good guy? Johnny is also one of the artists that you can't hate his songs, and to me, it seems his works are going unnoticed. Maybe because he writes a lot of love songs and most of us don't believe in love again. Nonetheless, Johnny Drille's songs are highly relatable, they have a unique flow, and they will help you do the magic anytime, any day. Johnny Drille shouldn't be the one struggling to get his songs in the 70th percentile of songs on the Nigerian music charts. His masterpieces such as Romeo and Juliet and Bad Dancer are testaments to his brilliance as a music maker. 
Qdot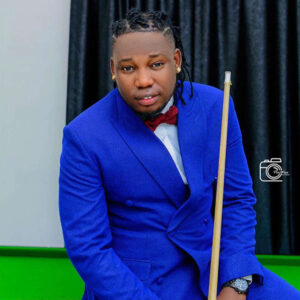 The Ibadan boy, Qdot has a lot of hit songs and he's know for his use of Yoruba when he sings. Qdot released an album last year, Alagbe, and I feel he didn't get enough credit for the works he did on that album. Qdot sings about life issues, and he is always blunt.
Ladipoe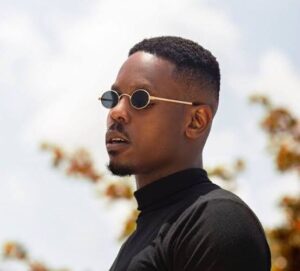 is also a musician signed under Mavins. Ladipoe is one of the finest rappers to break out, yet, his works are not receiving the recognition they deserve. One of his hits songs, Know You, where he featured Simi, won the Headies Award for the Best Collaboration; nonetheless, his works are not really noticed. Though he doesn't have an EP or album yet, but he has a lot of hit singles.
Patoranking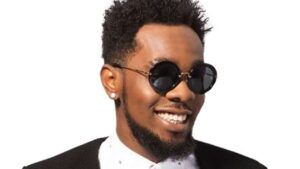 Did you even know Patoranking released an album last year and none of the songs got nominated for the Headies Award? Yes, not even the popular Abule. Yet, this same Patoranking was once the Headies'Next Rated. The album Three was released last year, but it seems no one recognized all the works he did on that album. He even made a hit song with AG baby, titled Pretty girl, but it didn't hit as it should. It's sad to see Patoranking leave a kingly position as the Headies' Next rated to a position of oblivion where barely two of the songs on his album are noticed by the public. Patoranking has fallen from his high position to join the ranks of underrated Nigerian artistes; let's hope he'll get better appreciated soon.
Tjan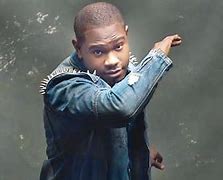 Tjan became popular after he released Aduke in the year 2016, and since then, he has released a lot of hit songs. He got a lot of nominations since then, but he doesn't have a Headies Award yet, neither does he gain the kind of attention he deserves. His releases are not even as trendy as is expected of a beautiful musician like Tjan. That doesn't change the fact that Tjan writes beautiful songs and he should get enough recognition.
Truth is, the list of underrated artistes is quite long, and I don't know why these guys do not get enough recognition. Maybe it's because most of them write love songs and Nigerians do not really appreciate love songs; all we want to do is to dance and gbe body! Nevertheless, it's time we paid more attention to most of these guys; music is better enjoyed in its diverse forms, and this does not mean we should stop listening to Wizkid, Davido and the likes, but let's have a mixed playlist.