On this week's Bold and Beautiful, our correspondent, John 'Dare Okafor, met with adorable Adufe Odole, a 300 -level student of theatre arts, fashion model and serial entrepreneur. She shared her intriguing views on issues ranging from the fashion industry, to life as an entrepreneur, to her aspiration to be next Miss UI. Enjoy!
Can we meet you?
My name is Modupeoluwa Florence AdufeOdole. A 300 level student of the Department of Theatre Arts, University of Ibadan. I'm a face and fashion model (Ig page @Adufe.dimple). I'm also a studentpreneur: the owner of ADUFE's collection (where I sell unisex wears, plain tees); ILĘKĘ by ADÚFĘ (where I sell waist beads and all bead accessories); and Body Piercings by ADÙFĘ (I do neat body piercings). I'm a hustler and a shawarma addict. I'm very playful; some people say I can be strict at times, and I'm a very blunt person. I love food (good food) and I love being comfortable in all areas at most times. In anything, after God, my comfort comes next.
What inspired you to study theatre arts?
I've always loved dancing since secondary school. That basically was the reason, although it died as soon as I got here and I realized there is more to theatre than dancing. I fell in love with lighting design the first time after I watched a stage play and since then, it's been lighting design.
Fashion almost sums up everything about your brand. What inspired you to go into fashion?
First, money. Second, money. Third, Money. Fourth, I feel it's my strong point, I love feeling and looking beautiful, so I decide to monetize it.
You mentioned being the owner of a waist bead brand. Some people have reservations as regards waist beads being used by women. What's your view on this?
It's okay to have reservations and I understand because of the diverse things and the way people in the society now bastardize things and all. But the basic and true fact is waist bead is beauty. 60% of my customers are guys, even married men purchase it for their girlfriends and wives. It beautify and also it helps in shaping the waist. It's because of the extremity of our people, and of course there are always the bad ones in the society that use the opportunity to perpetrate evil and give others a bad opinion about it.  My waist beads are purely natural and they are designs I bring up in my head mainly for the purpose of beauty.
What has been your most memorable experience as a thespian?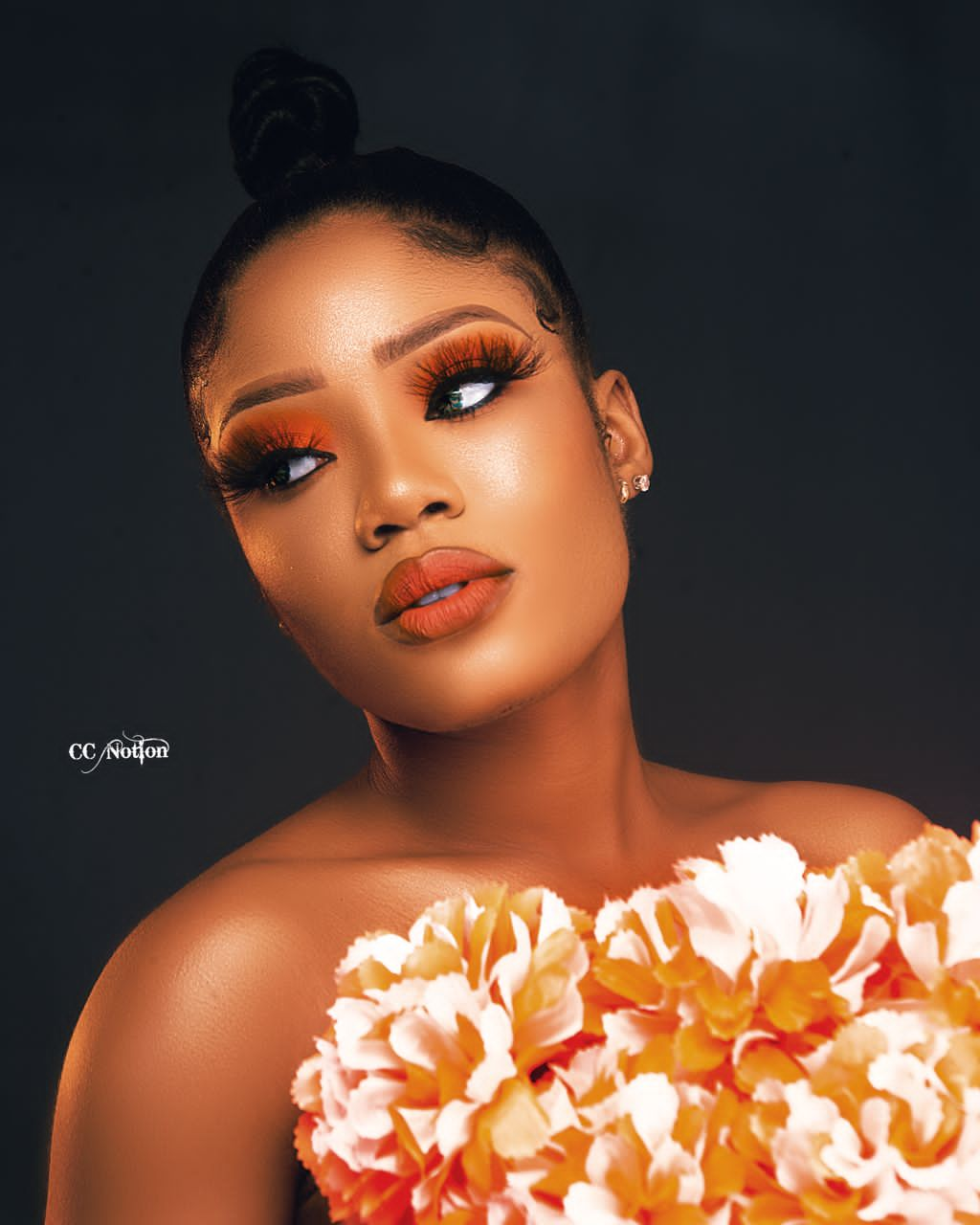 My 6 weeks initiation ceremony.
Body positivity is a movement focused on the acceptance of all bodies, regardless of size, shape, skin tone, gender, and physical abilities. What's your view on body positivity?
Well, this is a very important yet unnoticed thing in our society. We pretend it doesn't happen but it does. It is being showcased in several occasions in our society whereby there is always body or skin preferences. For example, beauty pageantry. In our society most beauty pageants prefer girls who are tall and slender and all. Even though they may not make this obvious, but internally, it's what they look out for, the body, not the potential. Thereby discouraging other people who have the passion but not the "body". We have very few "size plus'' runway models, very few short beauty queens all around. Some don't even mind crowning a totally "undeserving "person. This is wrong! God created all of us and we should be able to explore our potentials without limits. All skin tones, gender, abilities are made by God so we are equal. We should not segregate or discriminate.
Talking about fashion. How would you describe your style?
Comfort and beauty. Whatever I wear is what I'm comfortable in. Whatever I sell to other people is what I wear myself.
There's a problem in the fashion industry you will do anything to solve. What will that be?
Unnecessary nudity. It is fashion but sometimes it is uncalled for.  Whatever you are doing to pass a message across even if you are a nude model, there should be a strong reason for it.
From your introduction, you're the owner of so many brands, how do you balance studying theatre arts and also running your brands?
That question, only God can answer because he has been the one. But I can say "time management "that's the basic thing.  And so far, one doesn't disturb another.
Are you a feminist? And what's your stand on feminism?
No I'm not a feminist, I'm indifferent to whatever Feminism is. Everyone has a right to have their own
In the fight against gender inequality, do you think it's valid having boy-child organizations? Kindly give reasons to your answer.
Boy-child organizations seems kind of weird and new but honestly it is valid. Boys get maltreated; boys get raped; boys get harassed; boys get killed.  Some married men also face domestic violence. Some married men are also not happy in their marriages. Some married men are also emotionally manipulated by women.  So YES! The boy-child deserves some justice too.
Where do you see Adufe's Collections in the next five years?
Top fashion brand in the country
I learnt you are one of the contestants running for Miss UI. Do you see yourself being the next Miss UI and what do you think stands you out among others?
Yes I do see myself as the next Miss UI (God's willing). My plans for the office, for the crown; I intend to make a lot happen with it positively, not just for me, but for every student in the University of Ibadan. There is always a difference whenever a Thespian is involved, it always positive energy all around (you all should wait and see).
What do you think about movie spoilers? Do you think they deserve to live?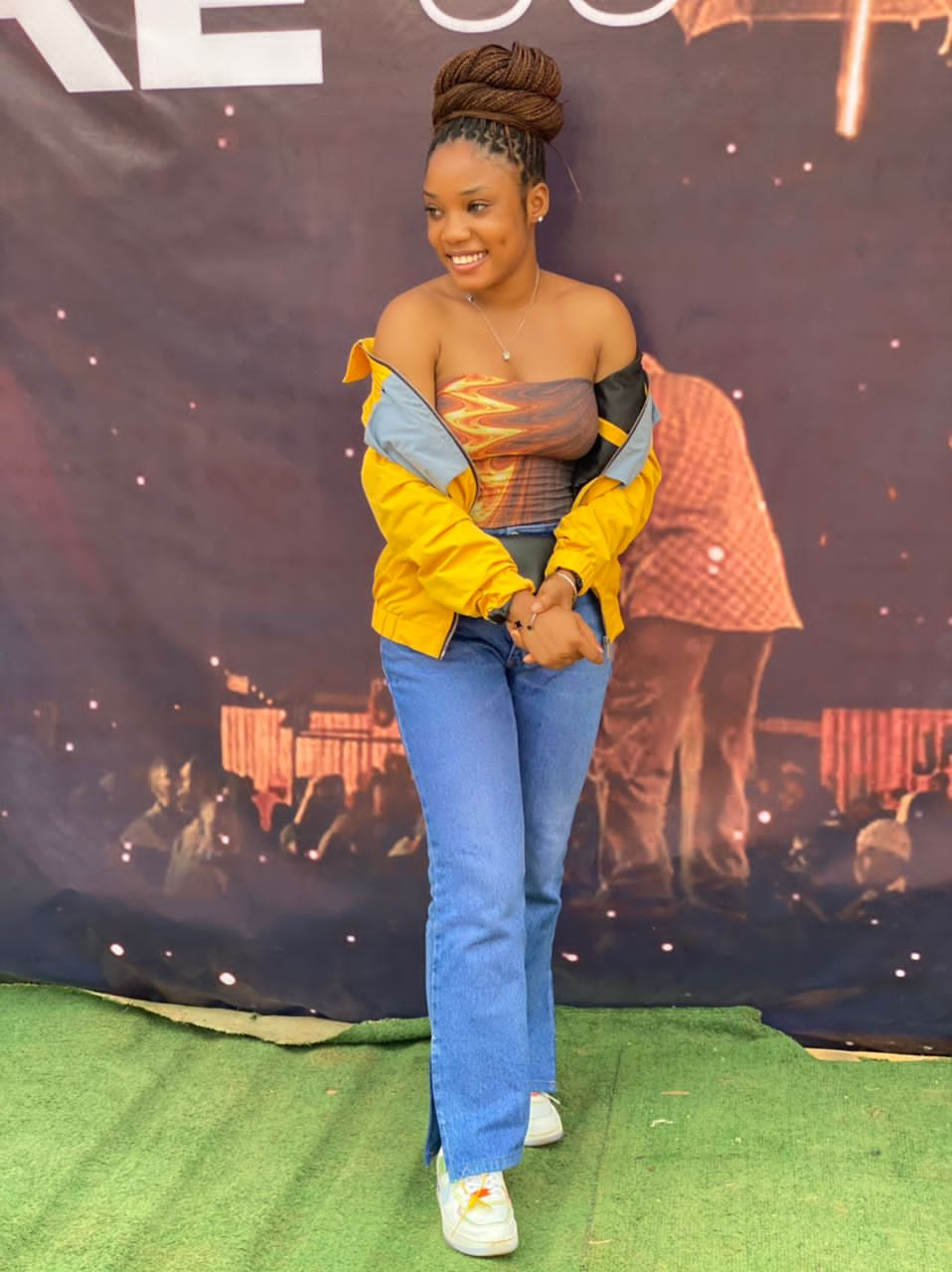 Noooooooooooooooo! They should be amputated or castrated!!! Just joking though.
If you have an opportunity to speak to everyone in the world at once what will you say?
Eat good food, live and let live. That way, there will be less problem in the world.
For those who would love to contact Adufe Collection, how can they reach you?
Biko reach me and patronize me oooooooo! WhatsApp no: 08162039806. IG handle @ adufe.dimple, adufescollection.
It's been an interesting time with you, Adufe. Thanks for honouring this interview.
I'm honored too.