Students of the University of Ibadan on Tuesday held a protest to express their displeasure over the continuous shutdown of activities in Universities across the country.
Students of the University described the strike as an indication that the Nigerian government has failed in one of its primary responsibilities.
Recall that members of the Academic Staff Union of Universities, ASUU, had on February 14 embarked on a four-week warning strike to drive home their demands to the Federal Government. The warning strike has been extended twice due to the government's failure to accede to their needs.
Speaking with UCJUI, UISU President, Adewole Yinka, noted that the protest, which was the first organised by the union since the strike commenced, will continue until the federal government meets lecturers' demands.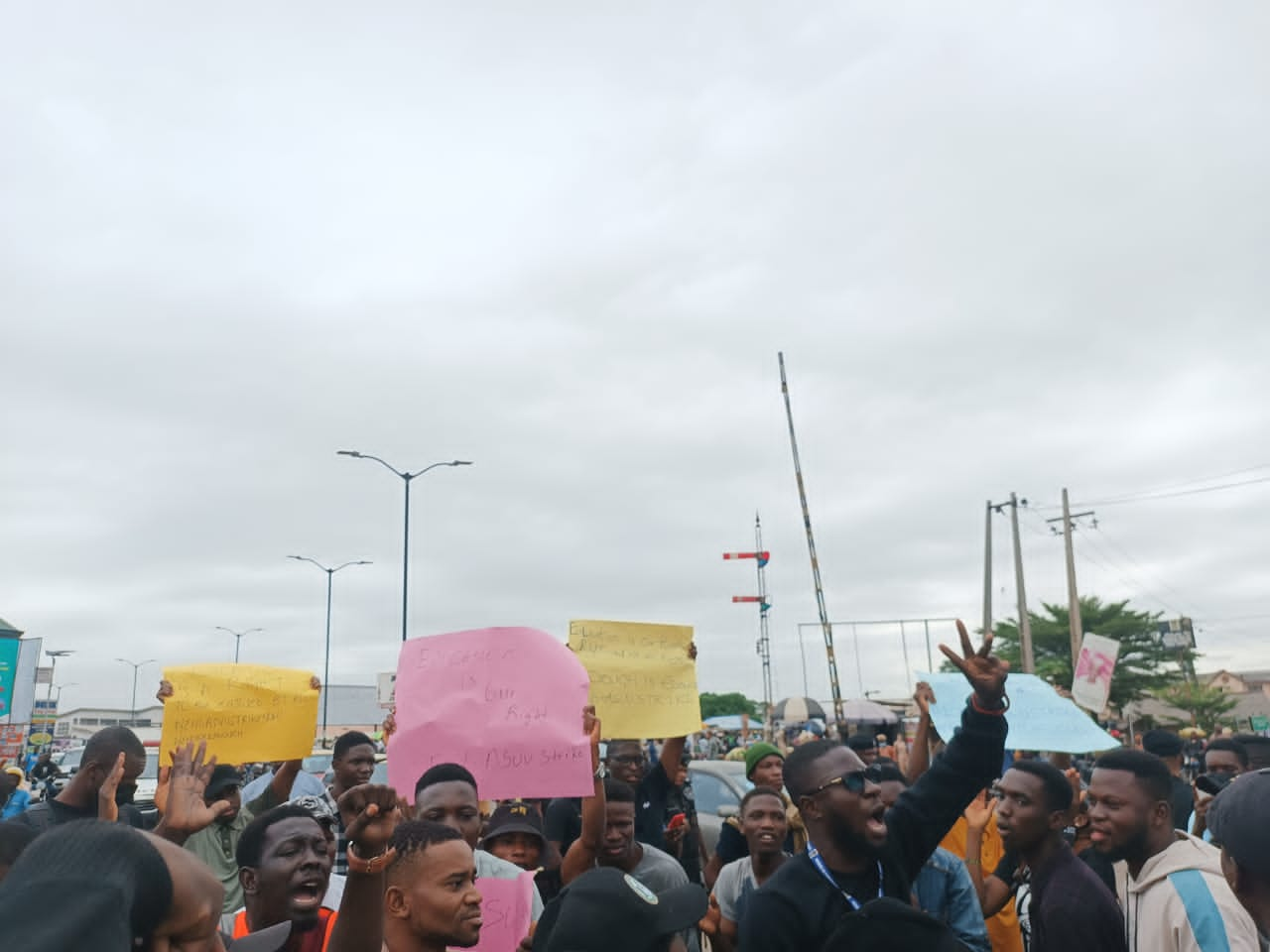 He noted that the President, Muhammadu Buhari, must address the nation on the resuscitation of the University system.
"We appeal that he adopts the UNESCO recommendation on education funding. We strongly recommend that all agreements between ASUU and Federal Government be honoured," the Union President said.
He added that to prevent the recurrence of similar strike actions, the President must also ensure that henceforth, the board of the Tertiary Educational Trust must be headed by an academician.
Speaking with UCJUI, one of the protesters, Olumide Omotayo, a UI undergraduate, described the strike as nothing but the government toying with students' future.
"I gained admission in 2019; this is 2022, yet I am still in the first semester of my second year.
"They are playing with our future; our future is at risk. This is not fair."