By: Eriomala John 
This is a two-part article exploring visual artistry in UI. The first part focused on the creative process and opportunities gotten by current students of UI. You can read it here.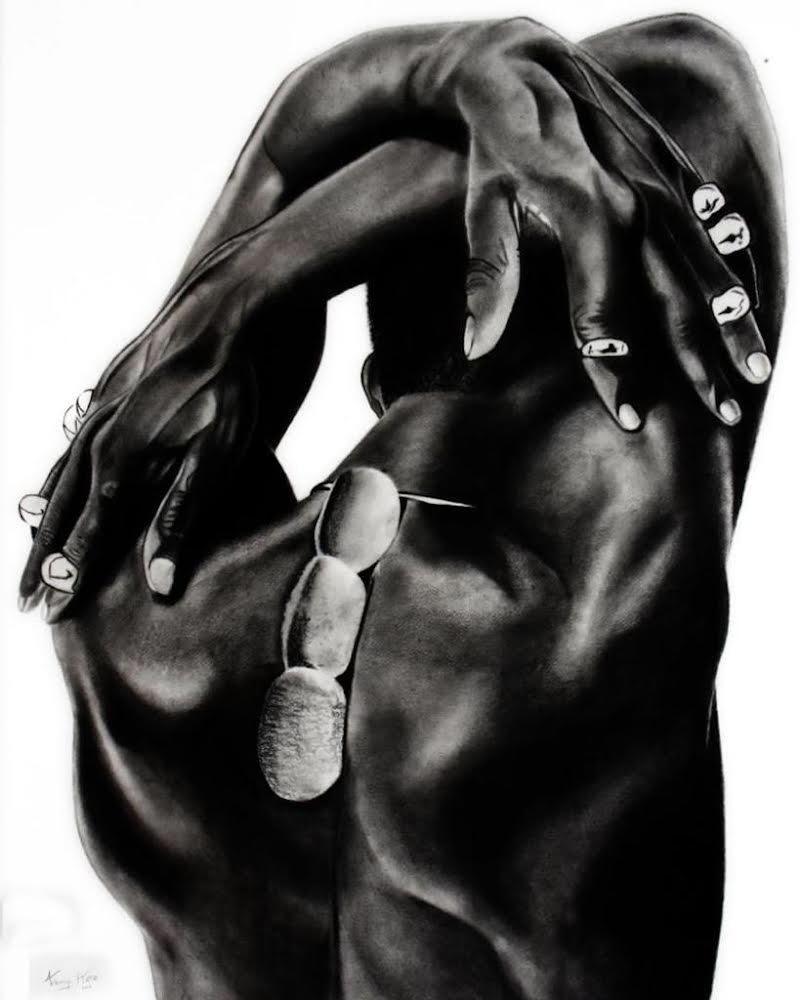 Contrary to what you might think, for these artists, it's not exactly rainbows and sunshine every step of the way. There's so much that goes on before each canvas or sheet of paper is shown to the rest of the world. And sometimes, commendations from friends and acquaintances are simply not enough; especially considering how little is gotten in return.
The Cost of Being Seen
You would think that as an artist, finding opportunities to display your work at exhibitions wouldn't be so hard, right? Well, it is. It really is.
An overwhelming majority of the artists I spoke with appeared to have had no luck with having their works exhibited, and not for a lack of trying either. There just doesn't seem to be a demand for pieces in Ibadan exhibition-wise. 
For the lucky ones like Havilah who have had the opportunity, even that happened just once, in 2021. "It was my first exhibition ever and I didn't think I would make the cut but I did! It was for the Hangs and Colours "Safe Spaces" exhibition. Sadly, I missed it because I had a family emergency back home".
Luckily, that experience appeared to have had its benefits, as precisely two months later, she exhibited her work in Lagos and completely sold out all the pieces; despite having recorded no sales at the previous event. 
The Ever-Expensive Sands of Time
For Adeoluwa, perhaps a few more opportunities might have come his way had there been more time for him to bring ideas to life.
However, on most days, he has to choose between his obligation to Medicine and his love for art. And Art loses, hard! "Medical school is a lot of work. Even just to keep up with classes and all of that. So I don't have the time to create art.
"But considering the fact that art is a part of me I don't want to lose, I try to make time to do art at night. In the same way people do TDB on books, I do TDB on art, and that has been physically and mentally stressful. Sometimes I can't even meet deadlines and it can be very painful."
Ire, in an entirely different faculty, kilometres away, concurs with Adeoluwa. "Honestly, UI's schedule has interfered greatly with my artwork. Having to attend classes early and close late during the week, get home tired and hungry with just a few hours to draw before it totally gets dark.
"A lot of times, I've had to stab classes because of fine art, which of course has affected my academics too". It's a tough situation made tougher by the fact that people do not seem to realise the amount of time that goes into these pieces, and ascribe less value to them than is deserved. 
I can imagine spending days on a fresco painting or sculpture only for one individual to say "Everybody can draw jare". Other things being equal, there will be a face and there will be a fist. 
The Naira Cost (Sometimes Dollars)
Such disparaging comments are even more annoying when one considers the monetary cost of creating these pieces.
To use 300-Level student, Hermann Paul Ayomiposi's words, "Everything has risen!". Hermann, who specialises in fabric design and murals has had to pay considerably more for every one of his materials. "I can not even do regular spray paints anymore because the cost of things has risen.
"A spray can is like 6,000 Naira, so imagine me doing a bunch of paintings of different colours. That would be like 6k per colour" he said via a voice note; the exasperation unmistakable in his voice. And this, even though most of his pieces are commissioned.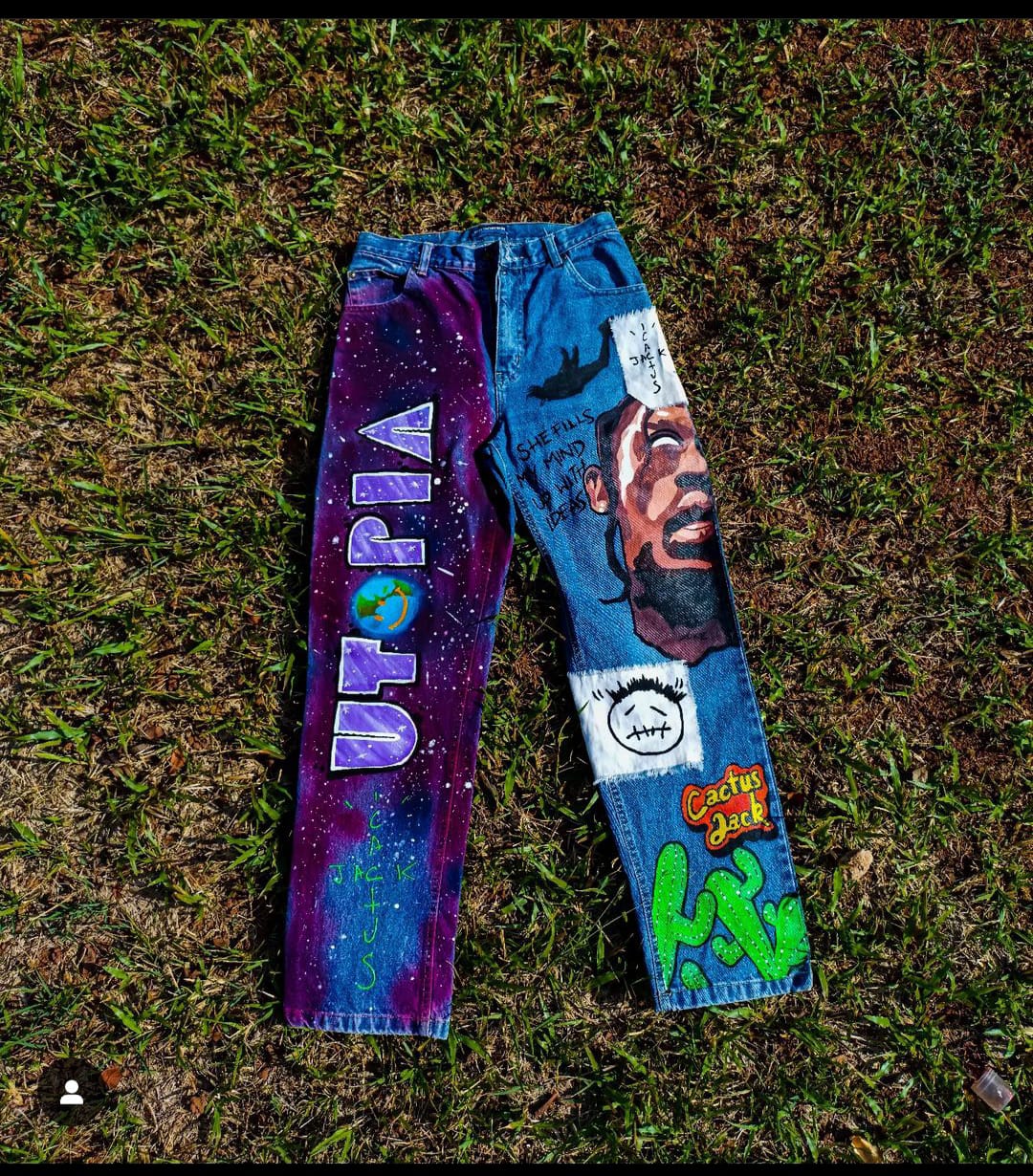 "Getting art materials now is very tough. The few times I've visited the art stores in Ibadan (about five times), I've seen that the prices of materials are very very high! I remember checking for a particular quality charcoal brand and it was about 20,000 Naira.
"Just charcoal oh! The smallest bottle. I had to drop it back 'cause honestly, I'm just a student," That was Adeoluwa's response when asked about the cost of art materials. 
Unfortunately, this inflation is not limited to a single medium. Olufunke, for instance, does mainly small paintings and murals and has spent about a Hundred Thousand Naira in total on materials, so far.
Even digital artists have had to spend more to purchase styluses and pens, coupled with increased costs of printing.
One of the reasons for this is that many of these art materials have to be imported. Also, there's the fact that not so many people purchase these products.
The art market is niche by default. And to top that, the ever-deflating value of the Naira against the Dollar makes purchasing these materials a volatile venture for owners of these art stores; few of which are large-scale in the first place. Headaches all around, basically. 
For Want of A Community
Now this is one thing that seems to be common to most of the creative spaces in the University of Ibadan; the absence of community. It's perhaps one of the more present features of UI, as a whole. 
A case in point would be how I met Adeniyi Aziz, who just graduated from the Department of Philosophy. Aziz and Hermann were both referred to me by Mark, a friend from my Hall's Literary and Debating Society who coincidentally also does art.
However, in my interactions with both Aziz and Hermann, it didn't take long to realize that despite being heavily involved in art themselves, they were disconnected from the Visual Art Community in UI as an entity. 
Aziz is currently working on an exhibition of his own, a process he described as challenging. This didn't stop him from pouring out his heart on the need for a vibrant visual arts community at the University. "I think the University is an excellent place for artists to flourish and I believe artists on campus should collaborate more. It's disheartening that artists on campus rarely work together, but I think it would be beneficial if they did". 
Granted that factors like the distribution of visual artists in different departments and faculties might be a hindrance but there still have to be efforts made towards actualising a visible network of visual artists. 
But Then..
Some artists, like Ire, suggest that the University administration has a role to play if this is ever to be a reality. "A lot of places in UI could be developed for artists – SUB, Botanical Gardens, and this spot behind Trenchard Hall (opposite Tedder Hall) where dancers practice: Heritage Park". On that, I concur.
A spot like Awba Dam, for instance, is prime for visual artists of various forms; but in reality, one would have to bring their seat, and even still find it difficult to set up an easel and end up settling for the reproduction of a snapshot.
If the adjacent park could be renovated, it would attract nature lovers, many of whom are artists. They could even introduce a small entrance fee – as is obtainable with the Zoological and Botanical Gardens – as a form of profit. 
Ultimately, it would still fall to visual artists to come together and make themselves visible in these spaces.
It's a flaw they have identified and only they can address. As for the rest of us, the job is to support in every way we can, and most especially, stay quiet if we have nothing positive to say.