In this exclusive interview with Martins Isaac — a first-class graduate and erstwhile President of the Union of Campus Journalists, University of Ibadan (UCJ UI), Shamsudeen Kareem — Editor-in-Chief of the Union of Campus Journalists, University of Ibadan, and Theophilus Femi Alawonde — Indy Press Organisation's Editor-in-Chief fire rounds of questions to pry open details on the enigmatic historian. MI Spy, as he is fondly called, talks extensively on growing up, life in UI, achievements, challenges, and what the future holds. Enjoy!
Theophilus: Good evening, and welcome to this exclusive interview with Martins Isaac — a first-class graduate of history, veteran journalist, erstwhile UCJ UI President, and FOPA UI Personality Award Nominee. Good evening, boss. Can we meet you in your own way?
Martins: Errrrm… Good evening. I think you've said what there is to say. There's probably not much about me. And, my name is actually Martins Olusanya, with Olusanya being my last name. I've just always had a preference for Martins Isaac for very personal reasons. Great to be here.
Theophilus: How was growing up like for Martins Olusanya? What series of events made you into the man that was described earlier?
Martins: Martins Isaac is fine sir, only felt the need to state that at the introduction for future purposes.
Growing up was, well… fun, religious, and yea, no worries I would say. Religious in that I was very churchy, Mondays to Sundays, bar Tuesdays and Thursdays on few exceptional times. I have a very humble background in every sense of the word, with a single mum — the best I could ask for. I mean, as much as she pampered me, she didn't indulge me. You know African mothers; they can beat you with anything handy (smiles) but I always understood her.
I went to a primary school; bad results, unsatisfactory, and mum changed that; took me to another school. Looking back, that was where I was made. Not a big school, but the teachers there were very deliberate in bringing out the best in you; I had the best. I had to start again, and slowly; my grades improved. By kiddies II, I think, I cemented my place as the best in class. Got double-promoted from Nursery II to Primary 1 and still topped the class, right from there, every term till I graduated at Primary Five. 
Looking back, I think I read more of my Bible than actually school books. I would read from Genesis to Revelation, fascinated by the stories, skipping the non-story epistles. No one forced me to read anything though. I can't remember instructions like "go and carry your assignment/Bible" or anything. Yea, I was already making choices myself. Reading school books was always at night before bed, and in the morning first thing before preparation for school, and only when exams were at hand. The same thing with assignments, no matter how voluminous. I think I must have had a magnetic memory then, maybe very magnetic, compared to now that I tend to forget some things fast, lol.
Social life, well, I was always playing football when there was no church, stay back in school till it's dark and Mum had to come fetch me. I played tennis too, Ludo and Joker inclusive. I did all these at the primary level, which all continued till junior secondary level.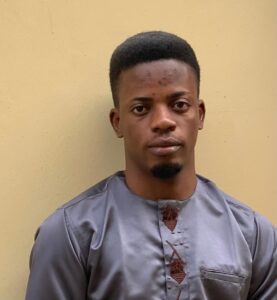 Got some fun past too: breaking into the proprietor/principal's office to "borrow/steal" literature books with his son, of course, whenever we got hints that publishers had come to drop book samples. I always loved reading, not school books. Stories, newspapers lying on the floor while going home, from the puff-puff seller, etc. I read anything readable. Sadly, I don't do any of that anymore.
With regards to faith, I wasn't just churchy, I was devoted — very much a Christian; started leading prayers since primary school, was in the choir for some time before I switched to instruments and then the technical unit. I could fast till 6 p.m. for 7 days. Would get to church at least 30 minutes before service on Sundays to put everything in order as much as I could, before the big guys come around. Despite being an "only child," there were lots of family friends, and peers with whom I grew up together — very very close. Childhood was great.
I forgot to add that I was very troublesome; was always causing trouble before Mum returned from church. I hate to be cheated and I always challenged anyone who did. I was a victim many times; always been small, and I'd get beaten (laughs). I was not even capable of beating my junior in a fight; I gradually had to stop starting fights and fleeing them in style when brought to me. Mum once resorted to locking me in — only lasted two days before I learned to break out and when she caught me outside once, she stopped. In summary, God, fun, friends, and whatever else is there
Theophilus: This tells so much about who you are now — a brilliant, sharp-minded, and resolute man. What made you pick the University of Ibadan, and history at that?
Martins: All these adjectives ehn… (laughs).
Okay, I intended to pick OAU because I grew up with the mindset that it was the best university, sort of in my subconscious. When I got to senior secondary school, I got a browsing phone. I was always surfing the net, especially the top 10s of several things, and keeping myself updated, whenever I wasn't gaming though.
In fact, I met a friend on 2go sometime then (we later met in UI, Babatunde Aishat), she was going to pick UI and I quizzed why she didn't want to pick OAU, I can't remember her response. Left to me then, OAU was the standard. Around the time I was writing my WAEC, UNILORIN was the best university in Nigeria for some time, a day or two, but I wasn't even interested in it, and by the time I would be writing JAMB in 2015, UI was the best — that made me pick UI; I simply went for the best, even though I would have loved to travel, having had all my education in Ìbàdàn.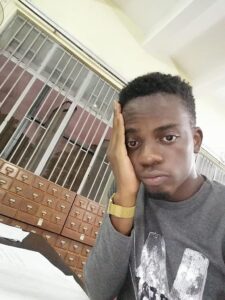 As for history, that's a long story (smiles). My secondary school, government-owned, offered history as a subject but never had a teacher for it; we were never taught. I had always had a fancy for it and was wishing to actually more like study it, although only second to Law. I picked Law for UTME, but even then, I was already reading the Civil war story and militarism in Nigeria right from the first coup. I think Omojuwa blogged that, each of the coups, online.  When I wrote PUME, I had 73; felt hard done, to be honest. Cut-off later came as 74. I tried to see what could be done, knew nobody, saw history amongst the list of courses available, the choice was easy, and I'm grateful for that today.
Theophilus: What worked for you as a student of history? It's often said that it's not easy to have a first-class in history. How did you do that? Can your method work for others?
Martins: Actually, I think I would say grace, God. I don't think anything explains it better. It's why I often say I'm "unworthy".
Second to that is efforts. In fact, I came into the department of history which hadn't had a first-class graduate in 68 years. When I learnt of that, the first thing I told myself was I was going to break that jinx. I had not even written any test yet. Then, I think I mentioned it stylishly to someone, Boldie I think (the information hub himself). He told me Mr. Ozibo, who was in final year then, was on 6.4, and of course, was most certainly going to break it — and sure he did, in style. Then, I wanted to be the highest, top him, it became my new dream, one I would say I didn't follow (smile).
In 100 level, I read hard, but not smart. I covered many pages, I was always using external materials, surfing the net for everything available on a topic, write them all out, then I start eliminating them in priority of relevance and strangeness of facts.  One unique thing about history in UI as I have found out is lecturers won't give you beyond 50% in class — what you need to ace their exams. And I love that. The only lecturer that does give expansive notes, I never got beyond 6 points. I love exploration, navigating the ocean of sources myself, and putting together the note I would read for exams. Most times, I don't use the lecturer's note at all, I find some of their teachings while surfing. Then, after streaming down what I have put together, I will time myself to 1 hour and try to reproduce. I know I'm faster in the exam hall. Then, I trim again until I have something within an hour for reproduction. Then I master it.  In fact, my discoveries then made me believe my lecturers didn't know some things because there was just too much on the internet; I wouldn't know what to leave out. But then, I had my worst results in 100 level — just one 7 point, a 5 point, and four 6 points across my history courses. I ended the year on a 6.2 CGPA. 
I had missed something; exams I had thought were sure 7 points, I had 6 points in them. I predicted the 5 point, though. I had gone 25 minutes or more into answering my second question, then I forgot a single word. Rather than substituting the word for another, which I could have done, cancelled everything, and decided to start afresh with a new question attempted within 25 minutes or so. I knew I had messed up, and it was psychological — it was this course where the lecturer is believed never to give a 7 point, and he likes his note photocopied. So, missing a word meant missing out on 7 points, and I decided to answer another question. I came out of the exam feeling very bad. 
On what I missed in history: the lecturers do not just want you to do extensive research and widen your horizon in answering their questions, they also want you to analyse your discoveries. Discuss it. Engage it. Well, no one told us, at least, no one told me — I didn't even attend tutorials, because I wasn't cool with the first tutorial I attended; it was all stories and I quitted after. By the time we were taught HIS 301 in 300 level, I understood better. A historian discusses, engages, and analyses his sources, albeit, verifiable sources. So, one thing I learnt to do is begin to analyse some of the sources in my little way, and also, I cited sources on discoveries we were not taught in class, mentioning the name of the author and book, and the year of publication. I think they helped.
In 200 level, I had six 7points out of 9 history courses, two 6 points, and a 5 point — one I can easily dispute till eternity. My grades improved. Ironically, my reading had reduced. I had joined UCJ, where I was the political editor, and I was also very active in AFAS press and Indy Press. There was History Press too, and Faculty of Arts and Indy Hall Literary & Debating societies. Do you know what that means? Meetings upon meetings, less time for anything else, and I had an experience with very bad consequences for me while still in 200 level. So, if anything, the odds were lower, but the result only got better.
300 level was even magical; I couldn't read until 2 weeks to exams. In 100 level, I started reading once it was the 5th week; I would be in the reading room every day till exams. In 200 level, it was a month to exams. But by 300 level, I was already the Editor-in-Chief of UCJ UI, chairing several meetings and having to attend series of press nights, mostly on panels, which were always holding around exam periods, in UI and UCH. I also ran a column on investigative and analytical series, TSND -The Spy Next Door. I wrote an investigative piece on Adelabu's #2million naira and got phone call threats from 2 or more persons while I was in Kenneth Dike trying to read, and several badmouthing from peers in the political corridors of power. It was very emotionally disturbing, two weeks to the first paper, with a timetable that had back-to-back 4-unit courses and six papers in 4 days. In 11 history courses, I only failed to 7point two, both 6 points. Crazy, if you ask me. 
It's why I believe it's unworthy — with my results. Travels, especially in my final year, meetings to the point of choking, frequenting Jaja because I was always sick… It's also why I put God first. It was simply his grace. I was always with my wristwatch, I used to write from start to finish without pausing, having hand pains when I came out of exam halls. I never proofread any exam I wrote because the time was always never enough — 2 hours, 30 minutes. I never collected an extra sheet too, except for the very last paper, HIS 420 — a monstrous 6-unit course that lasted for 3 hours. I was always timing myself to ensure I answered a question within 55 minutes. Always prepared my notes, always; I favour it more. 
Friends count too. In 100 level, I met two guys, met several others later. But these two were always intimidating me in the reading room. Nothing intimidates me bar efforts. I would enter the reading room and meet them. So, leaving before them was always a no. I would force myself to stay even though assimilation got slower and more difficult. However, whenever I needed to read the notes the next time, assimilation was always very fast because they were in the memory, but faint. Olamide and Bolade were the two guys. Did a lot of TDBs together, to the extent that it became a culture. I would read both MTN and TDB, only stopping at intervals to get something to eat, play a short game or chat for a few minutes. Met other friends and reading partners along the line, yea, they all helped. I don't want to mention my abuse of Monster and Panadol Extra (laughs)…
Theophilus: Here's another proof that it's not always difficult for one's CGPA to get better as one advances in one's academic pursuit. You've hinted at combining extracurricular with school work. How was the journey like?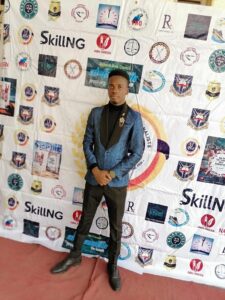 Martins: Heaven and hell, to put it shortly. The best part of my life that I enjoyed in UI was definitely being a campus journalist; unequivocally. Of course, being a devoted pressman is very costly. In fact, I can name a lot of people it cost. It's terribly time-consuming. Took me away from friends and "killed" my "social" life, not like I would have liked having any — I was not really the party type, or events and all.
As for combining, I missed classes. I would have considered the virtual class a blessing. First did that in 100 level when we came back from #Freemote. I wanted time to read for exams, and classes were still holding; I lost interest in them. But when UCJ came in 200 level, stabbing classes became frequent, and it got worse in 300 level. I never liked classes, to be honest. Other than a chance to meet some of my pals — Theresa Adeyemi and many others — I never liked attending classes. More importantly, I hated note dictation, it's antithetical to everything scholarship for me, especially when the note is too much. So, I think I sacrificed few class periods, and most times, sleep periods. By 300 level, staying overnight for work (press work) became a norm right from the beginning of the semester.
In my final year, when I was president of the UCJ, I was always having to travel. There was a time I was convinced test week was knocking, I had to write to the department to excuse me for a week. I was going for BIMUN '19—Babcock International Model United Nations then. I was quite sick actually. I still came back with prizes, but returned to three tests. The week before, I couldn't attend a single class either; had to plan the first grand UCJ Alumni Reunion. The period of planning and the politics involved was one of the most frustrating moments of my life, the first time I'd say I slumped into depression as a young adult. I was bailed by Glory, my always supportive VP, and then Mr. Oredollar and Professor X when I had a delightful long argument over China and US trade relations with them, accompanied with a well-peppered full chicken and Coke (laughs).
UCJ gave me the best of my studentship. I wouldn't say I had the worst from it too. But there were lots and lots of struggles, and I just masked them up with more work. When exams lurked around, I could not sleep to re-energize and read because I would be too tired to even wake up. So, I would just head straight to the library, take Monster energy drink to stay up, and occasionally Panadol extra when headache prevents me from reading, and pour water on my steaming head, and wash my face at intervals. I was always looking horrible (laughs).
Academics were just really secondary in my life from 300 level to 400 level. UCJ was the one big priority. I wouldn't say it was deliberate — the journey to it was more like I was trying to escape an emotional situation, and I needed to get myself engaged. So, I slipped in and never got out. In all, the best decision I made in UI was joining UCJ; I was remade, and got to become a better person — which remains a process.
Oh! I didn't touch on some of the challenges… the major challenge probably has to be when I was threatened with SDC by some group of persons with temporary power over a piece I released. I wasn't scared. And yes, the SU election was the second time I got depressed. A lot was going on and I was having too many people come for me with limited resources at my disposal and too many worries. So, the Students' Union election and the imbroglio with the electoral committee put me in a very tight fit between the management, the committee, my executive council, pressmen, and even students.
There was also the struggle to reopen the Students' Union Building. After the first letter we wrote, I was single-handedly patronizing the Vice Chancellor's office from January 28 till April 2 when the VC approved its reopening. There was a point even the VC said I should go focus on my books (smiles) because it was exam period. That was in March 2019. It was just crazy! Yea, fun, very eventful, and super-demanding. There were days I was just always wanting it to end. I had days I would tell myself I can't kill myself and won't read myself to death, because it became too much for me to handle at several intervals. Then, I would tell myself again: Martins, you've gotten here, you have to try and finish what you've started. As fun as it was, it was very crazy and terrifyingly difficult. I could have given up at instances, but I guess God didn't put that in my DNA.
Theophilus: UCJ UI is one of the most complex organisations on campus, and leading such an organisation, coupled with academics and all, would most likely take its toll on even the strongest. How were you able to overcome all the challenges brought about by your extra-curricular activities?
Martins: Well, God.  As I said, it was not in my DNA to fail or give up. There were times I knew I was just dragging myself with little to no energy left. For instance, during the imbroglio with the electoral commission, I was on 10% and was shutting down. Given a different situation, I would have dealt with that differently. Prior to that, I had an altercation with my vice, someone we never had a single rift since the beginning of the administration, which was at that time, over a year already. All the stress had gotten to me. So, there were those times I just dragged on. 
And there were times I sought counsels — from John, my immediate predecessor, from Arowosafe and Oredola too; they were very helpful, and I owe them. During the one involving the alumni, Dr. Bayo Ajala, Professor Sherrif, and Dr. Olayinka Egbokhare were there and very supportive. I made them see the value in me, my leadership, and my administration right from time, so, it was very easy to get their support. It was like a war that pit some of the alumni against the others; it almost messed up planning. I just stayed true to myself, had my VP's unflinching support, and my cabinet was always on standby. 
There were others, within the union. It was my longest-running battle; I just identified those who might be penetrated and had discussions with them. Subjected myself to their test of fire and drew them closer, because I needed the cabinet united to accomplish the goals we had set out to achieve. Hitherto, I think I would say I always had their support despite the occasional rifts. I preached them a mandate, and they trusted the process, especially as it started to bear fruits.
So, in short, I'd say I had the right people. You'd always need the right people to succeed in life. For instance, during the 'trivial' SDC saga, I was in the Dean of Student Affairs' office one day when someone brought something close to it up, and the Dean, Professor Abiona, just watered it away without me even saying anything.  Ojo Nifemi, once said a certain Dean isn't a father; it's the direct opposite in my relationship with Professor Abiona — he's a complete "father figure," same with Dr. Demola. The Students Affairs, with both of them currently running it, is probably the best it could become, when considering student relations. There was also Mr. Tokunbo Salako who had to intervene during the threats. He called me to calm me down, and then reached out to those issuing threats. There were others then that intervened too, assuring me it's going to be fine.
As for academics, I had friends who helped with notes for guidance and during test periods. 300 level and 400 level? I was hardly prepared for any test; I was always average in most of the tests. So, yea, here's where it really affected: making up in exams sometimes was not enough and I'd get a 6, rather than a 7. One example was GES 201. I had 23 out of 40 in the test and could only manage 45 out of 60 in the exam. So, in academics, it affected. Every other place, I always had people to help.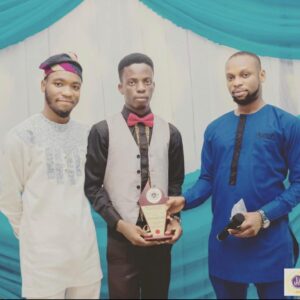 Shamsudeen: We should write your biography soon (Laughs). It is often said that success does not come unbidden, and your story attests to the maxim. However, do you feel there's something you should or could have done differently along your success pathways?
Martins: I probably still don't know if there was any, or maybe I can't remember, even though they seemed very fresh. I gave everything 100%. When I saw I couldn't cope with UCJ alongside L&D, I quit L&D. I mean, I fancied JCI then, I just couldn't join and be an ordinary member, owing to no time. I hate not being functional, so, I simply focused. Many times, I couldn't even go to church and as I said, I skipped classes. Times I would sleep in very discomforting situations, like in Indy Pressroom when it was malodorous — very cringy, but I slept there, head on the table, when I needed to wake up to either write an article or read for an exam. My GES textbooks, I always finished them 3 or 4 times, top to bottom, before any exam — they were never useful for anyone else because I would have highlighted a large part of them and written notes in them.
I delegated duties many times too, especially to my VP. I mean, there were mistakes along the line, but they were mistakes I learnt from quickly. For example, in constituting the Famous Five team, I went for talent over dedication. None of the five members saw the mission to the end, until I replaced them, looking for something else in the new members. If there was anything I should have done differently; I probably have just learnt my lessons and it has become a part of me. So, can't really say.
Shamsudeen: Your tweet around last year suggests you have joined the labour market as a fresh graduate. What did you do differently that fast-tracked your employment, while other graduates are still looking for means of livelihood?
Martins: Well, I wouldn't say I did anything differently. First, it has to be God. I mean, I'm not really the religious type — I only try to go to church once a while, but when some things happen to you, you can't just explain them.
Regards to my effort, I just try to keep my contacts close and know the ones strategic to how far I'm going. During the ravaging times of the COVID-19 pandemic, finances were terrible. I went through my contacts, and reached out to few persons. I landed my first freelancing job via a friend who referred a LinkedIn contact to me; then the big one came about a month after, in June. Started with a 3 months' contract, and now has no end in sight.
Read this too: Bold & Beautiful: The Delectable Morenikeji Adisa
Shamsudeen: Everyone loves success stories and successful people. Your recent academic feat would have attracted junior ones who have similar academic motives. What do you have to say to persons who crave Martin's type of success?
Martins: In administration, forging trust, employing brilliant minds, being decisive, and being ruthless in decision-making when need be. Also, motivating team members is very crucial too and seeking counsel is also important. Finally, in everything, stay positive. And of course, if you believe in God, don't fail to seek him. I pray before my papers and when in dilemmas, not good enough but I think it works for me (Laughs). 
I don't think there's Martins' type of success. It's just as easy or difficult depending on your resolve. I'd always tell anyone that believes, while first class is bae and I'd always crave it anytime, not everyone wants that. Many only need the degree and that's what they focus on. The tertiary institution is like a side hustle for them; a societal demand. Davido is probably the best example. His dad mandatorily wanted him to go to school. You can't tell me he's using his certificate from Babcock; it was all to fulfil righteousness for many people. 
But if you mean graduating with a first-class with distinction and still having a successful extracurricular life, then I'd say determination. Grit. And I don't know how anyone who isn't can become one, but you have to be smart actually, knowing when to do what and whatnot. Most times, UCJ was a priority but when I needed to read, I didn't miss out. Reading smart too, knowing what your lecturers want. Many times, if not most, my essays are prepared against the lecturer taking the course. Lecturers vary in their demand, I came to learn. So, I prioritise the heaviness of reading based on the intensity each lecturer demands. There are some who want epistles, you give it to them. Some won't give you good grades if you don't analyse. I have a lecturer who beyond your analyses, wants your answer to appear philosophically, I give it to him as well. 
Also, there are times I see my mates overreading. When I mean overreading, I mean, reading courses they know so well cos it makes them comfortable. I disagree completely. When I did Philosophy 302, a 4-unit course, I did no reading for the exam. During classes, I followed Professor Offor and at times tried to get ahead solving sample questions while he was teaching in class. Well, I've always had math as my best subject throughout my pre-university days. I never had to read or prepare to pass it. The classroom was always enough. So, when 302 approached, it even clashed with History 301. I simply read History 301 alone which was somewhat difficult a little, considering theories to cram, strange names, and stuff. The closest I did to reading was when my reading partner, Jess, and a pal from Philosophy quizzed me on my prep (the midnight to the exam) and told me to solve some questions which I did.  Wrote the exam, finished it an hour before (many finished before me though), and got the highest score, 90. 
Similarly, there were history courses I had to read thrice more than others. There were those I had to read only twice, or maybe once, then revise. I focus my strength on what I find difficult and make it easier. I often hear philosophies such as "focus on your strengths and try to overcome your weaknesses". I strongly think it's terribly wrong. At least, in this very instance. I'd say, go to the Bible. Search for the missing coin or lamb, and leave the 99 in care. Focus on the difficult ones, but don't waste your time on them, and don't try to get overconfident in your strength. You could miss it. 
Finally, time consciousness and management are very important. It's also good to know yourself and what works for you. The moment I'm having problems with assimilating, I don't continue reading when there is limited time. I try to rest my head a little, relax it, and pour water if it's not intense. I hate noisy areas too, or being too close to familiar but unserious folks. These things rub. You have to be deliberate about the friends you keep, especially during exams. Like it or hate it, it makes or mars you.
Theophilus: How was it like being nominated for FOPA UI Personality Award?
Martins: Well, it always feels good when you're nominated for an award, better when it's not influenced and especially it being Personality of the Year, the feeling was good, but maybe I expected more (laughs). As apt as that is, I always want more, first from myself, and then from people.
Shamsudeen: It's nice having you around, Mr Martins. Kindly leave a closing remark.
Martins: It feels like I did already (laughs). It's my pleasure to be here. Thank you for having me.
Shamsudeen: Thank you, sir.
Theophilus: Thanks for having this interview with us. We wish you the best in all your endeavours.